Introduction to Documill Agreements
Agreements include information that is needed to manage them. This information is typically structural metadata that includes:
Contract terms and renewals.

When it was signed.

With whom the agreement was done.
Documill Agreements are also a place to store agreement files. The files can be located in Salesforce, SharePoint, or Google Drive. With Documill Agreements, you have one place to access agreement-related metadata and view the original file.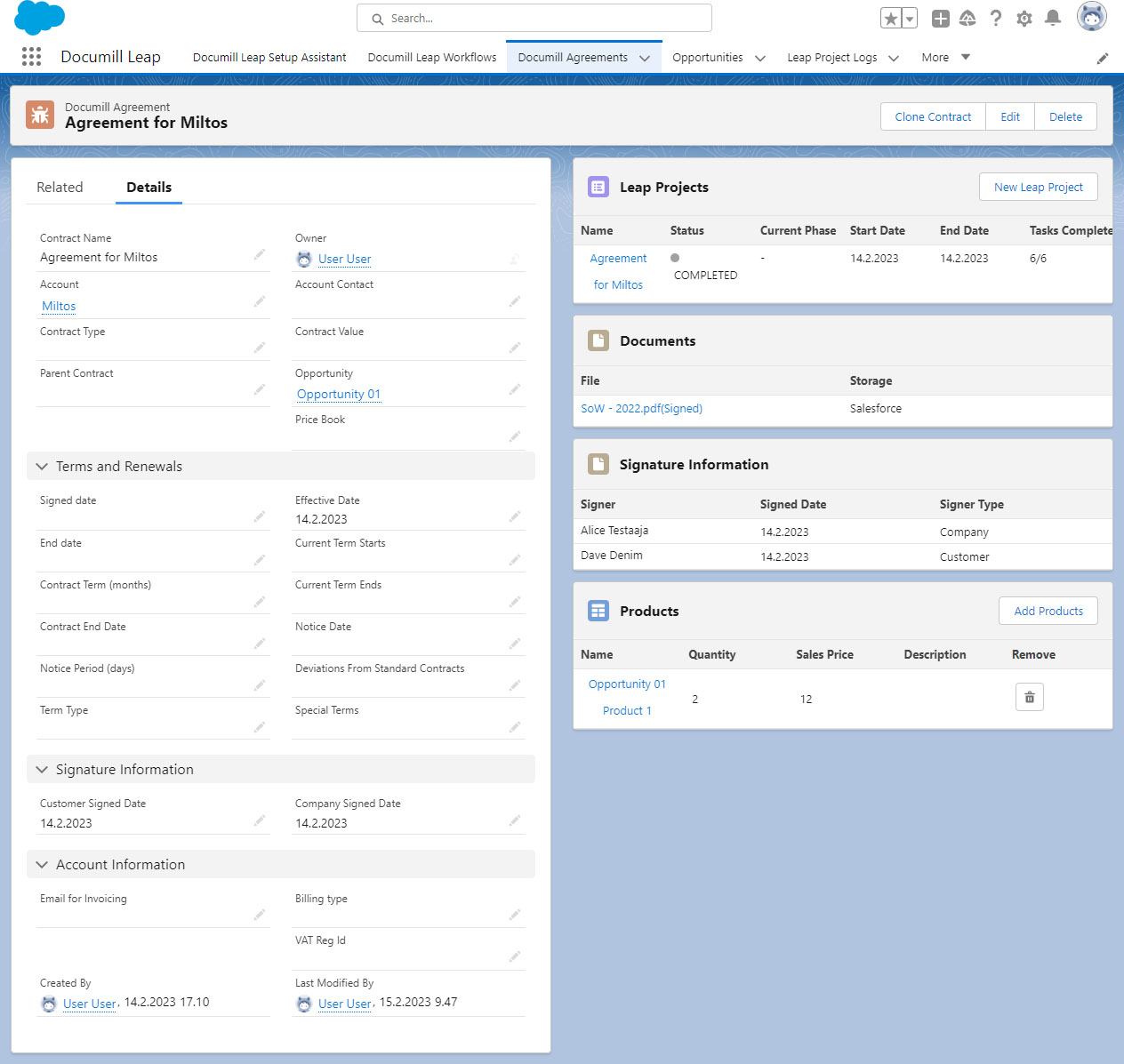 Documill Agreements is a custom Salesforce Object that is included in the Documill Leap Salesforce app. To know more about how to use Documill Agreements, please refer to: Working on a Documill Agreement