The new profile picture is visible only in your account in the organization where you are signed in.
To change your Profile Picture:
1. Open User profile menu.
2. Select [Manage Profile] option.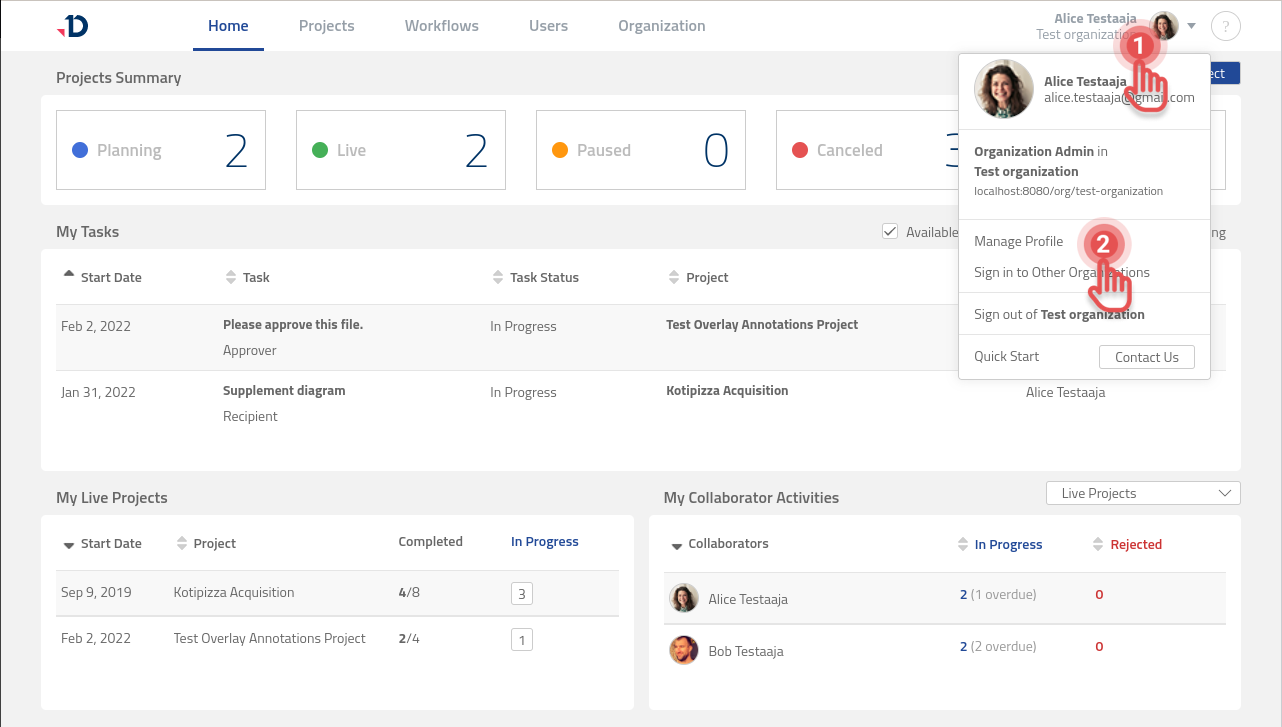 3. Click on your Profile Picture.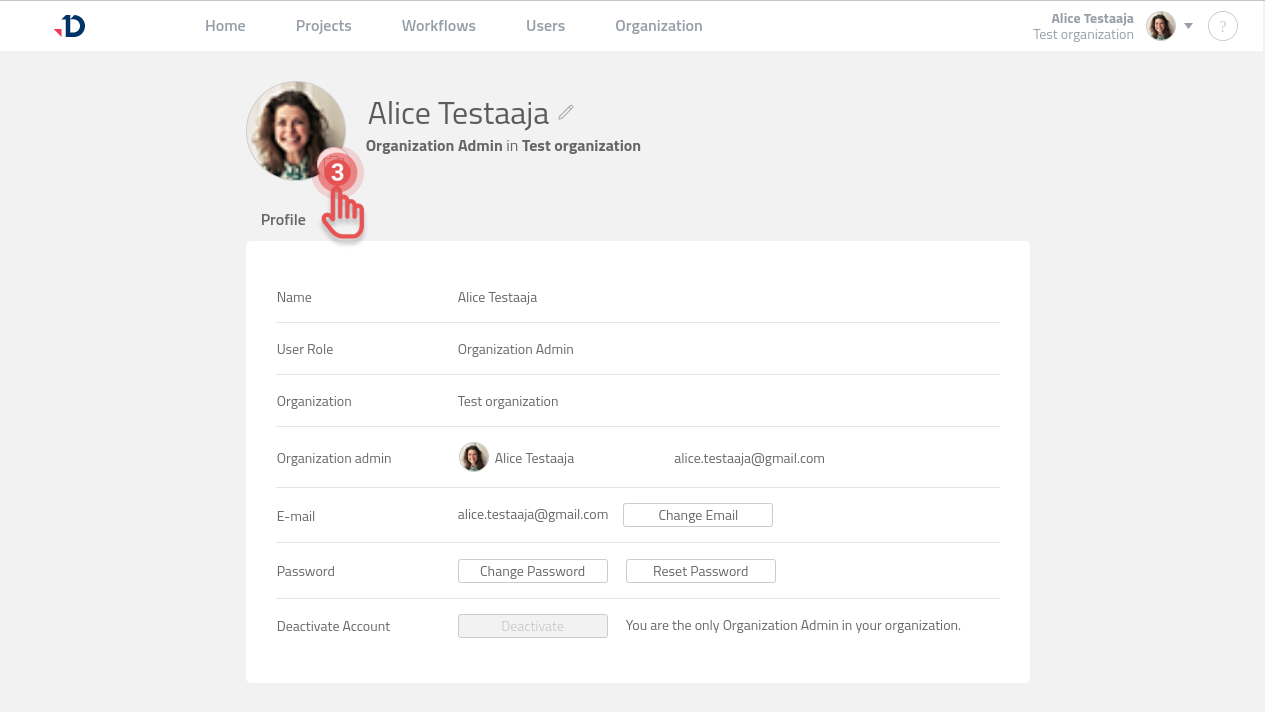 4. Click on your picture again in [Edit user profile image] dialog box.
5. Choose a new picture for your profile.
6. Scale image if necessary.
7. Click [Save] button.