Available to Organization Admin.
You can modify the User Role of a User:
1. Go to Users page.
2. Click on a User you wish to modify.
3. Click [User Role] button to see the available options.
4. Click the new User Role.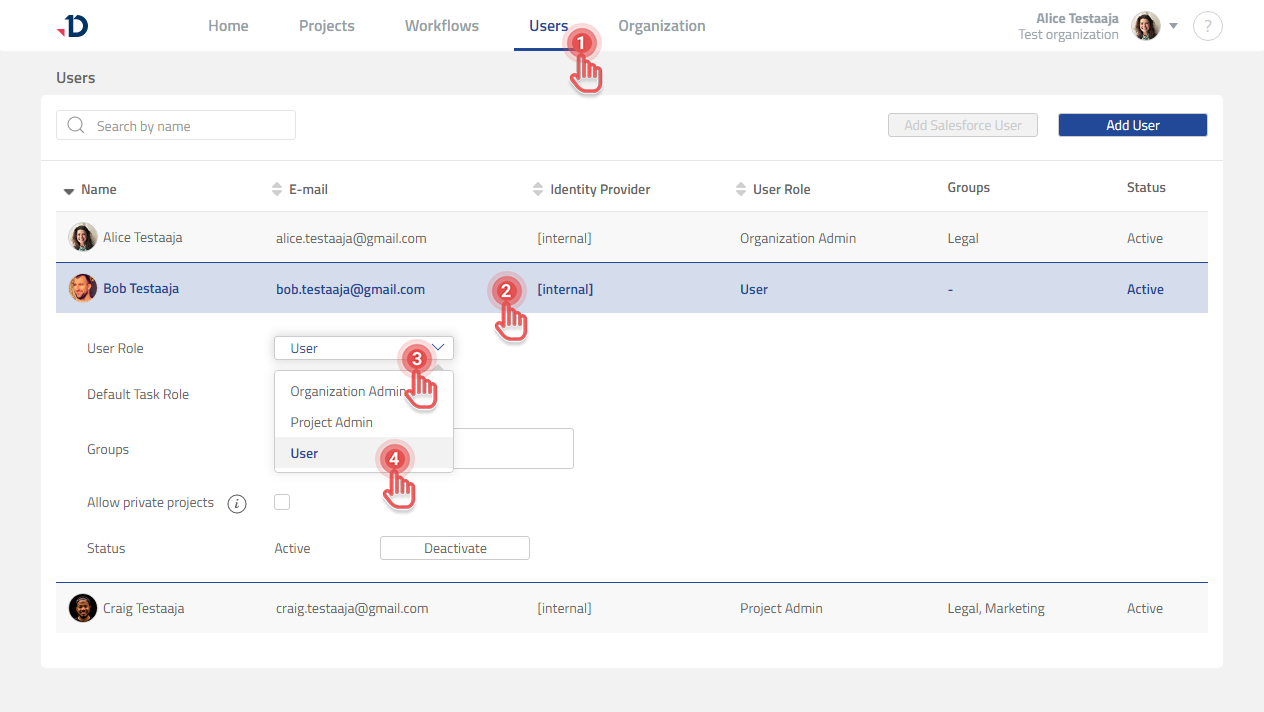 For more information about User Role, please refer to: User Roles .