Configuring Notification Channels
E-mail
By default, all notifications will be sent to the email address you provided when registering with Leap. No special settings are required.
---
Slack
To receive notifications from Leap in Slack, please install Documill Leap's Slack app from Slack App Directory:
https://slack.com/apps/ATP9E4Z55-documill-leap?tab=more_info
After that, connect the Slack workspace in which you would like to receive notifications from Leap:
1. Open your User profile page by selecting [Manage Profile] option from the User Profile menu.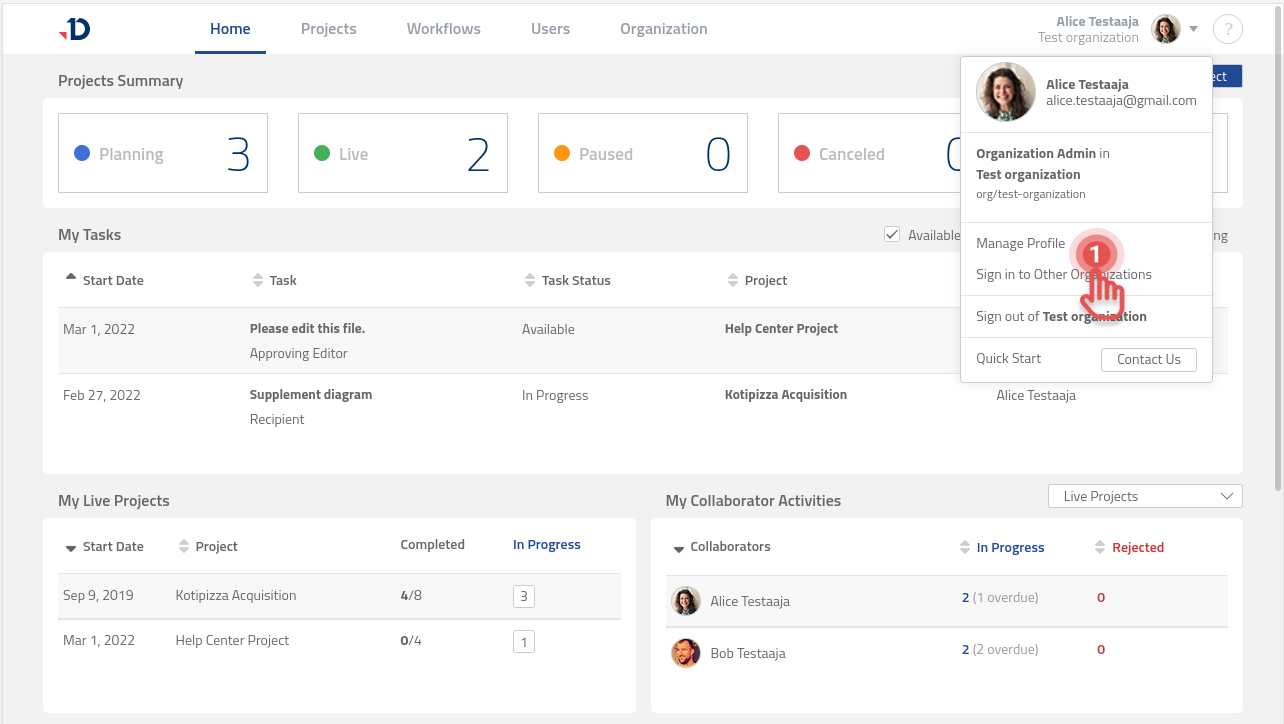 2. Click [Connect] button next to Slack in the Notifications section.
3. Select the Slack workspace you want to connect to.
4. Click [Allow] button.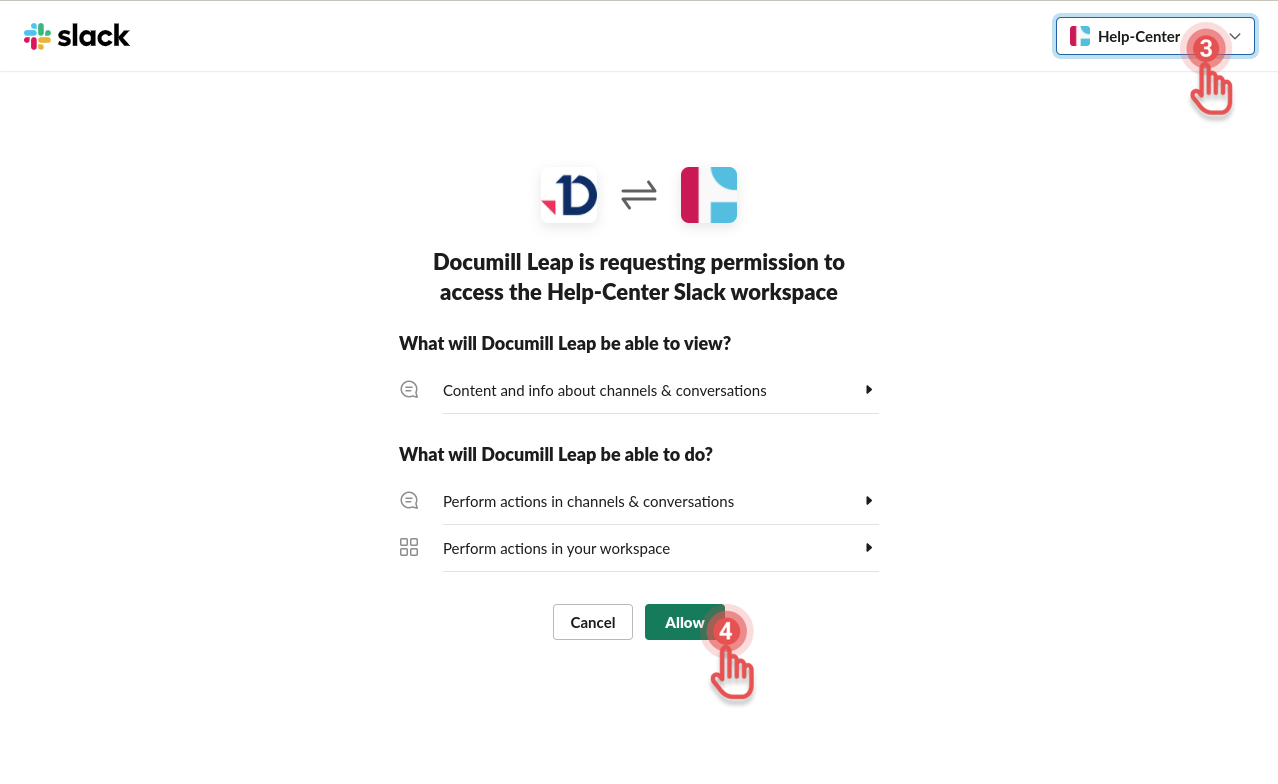 5. Your notifications from Leap will be visible under Documill Leap app in your Slack.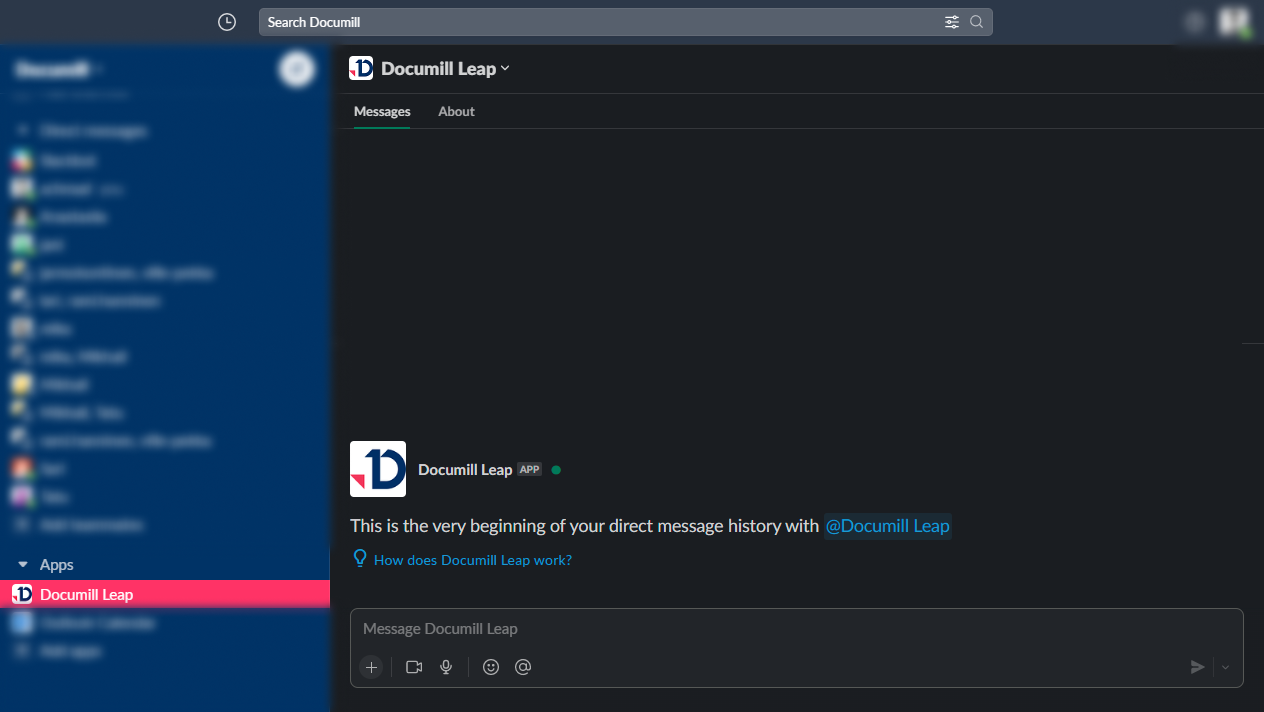 ---
Microsoft Teams
To configure Microsoft Teams to receive Project notifications from Leap:
1. Click [Connect] button next to Microsoft Teams on the User Profile page.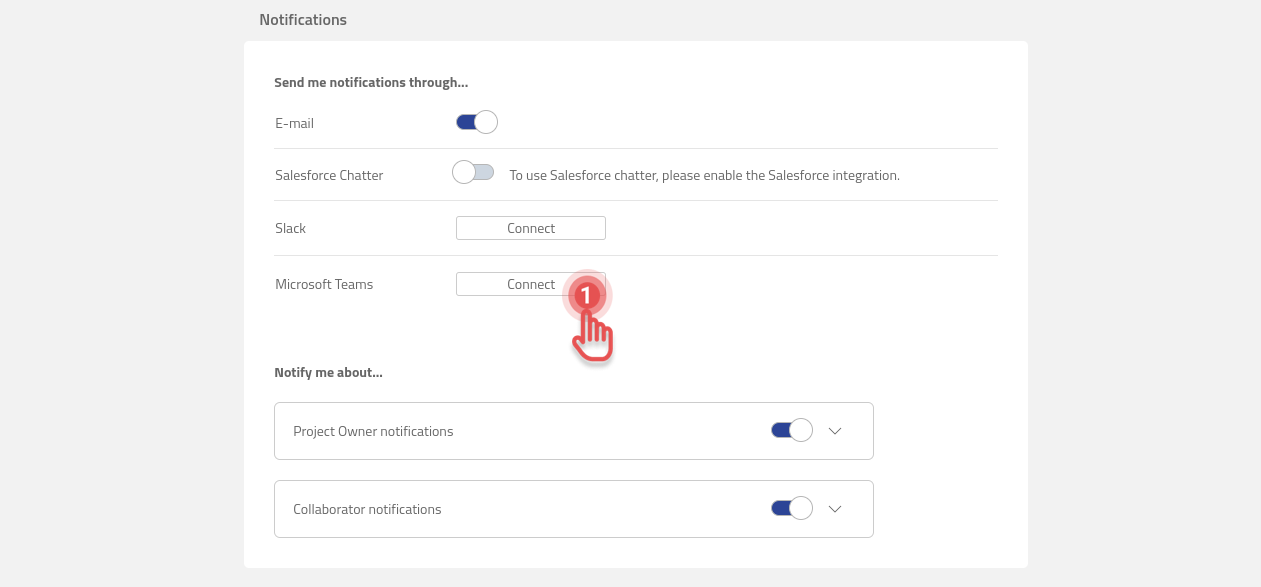 2. Sign in to your Microsoft account.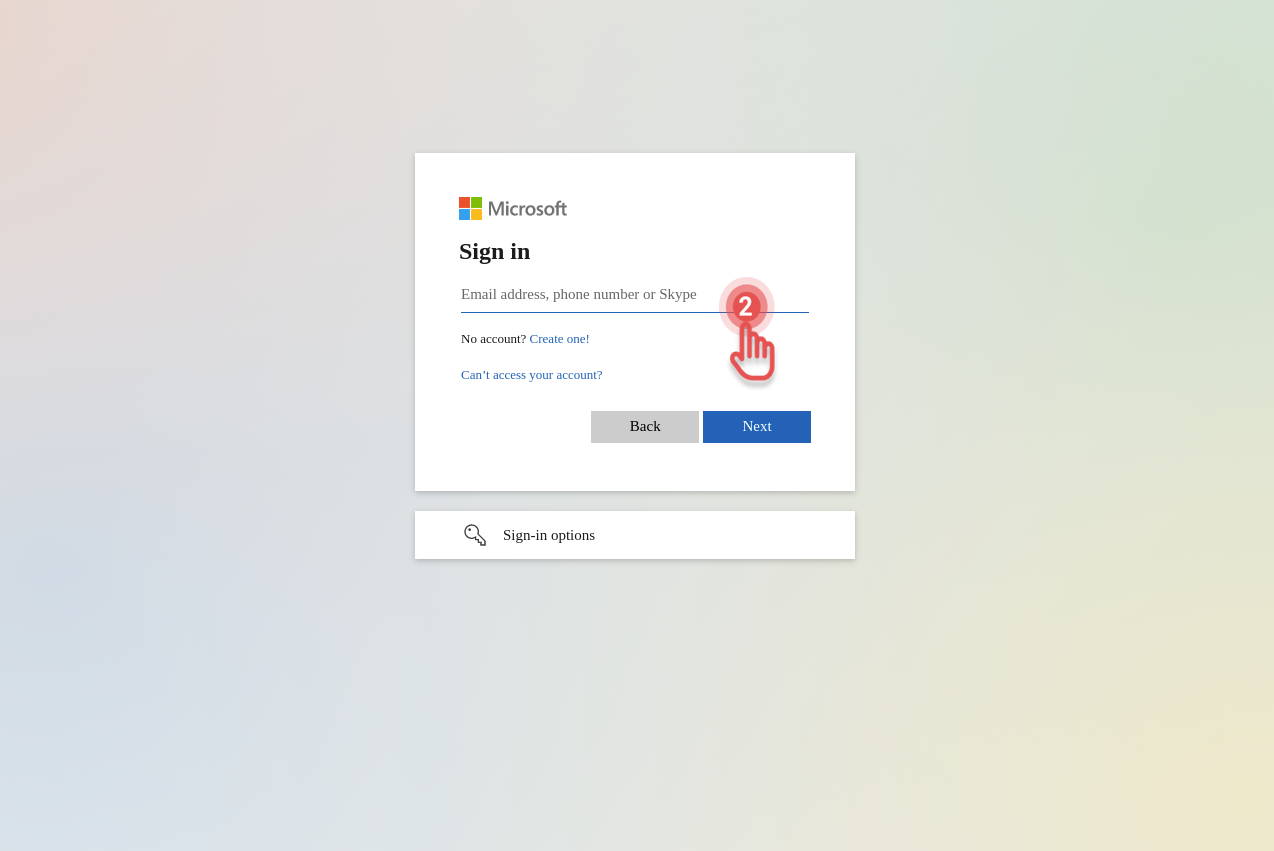 3. If asked, click [Yes] to allow Leap Notification bot to access your Teams.
4. After brought back to Leap, you will be asked to send a message to Leap Notification bot.
Please do so to finalize the configuration.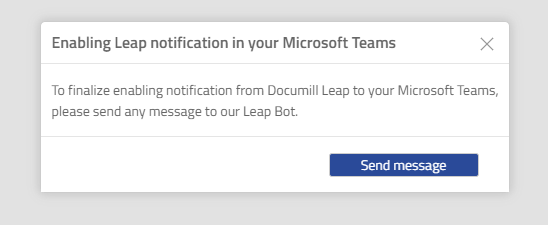 ---
Salesforce Chatter
If you have integrated Leap with Salesforce, you can enable notifications through Salesforce chatter. Toggle the button next to Salesforce Chatter to ON to enable this.