Introduction to Quick Start Project
Leap provides the flexibility to plan and work on projects of any complexity. However, if you need to quickly obtain approvals or to request signatures, Leap also offers Quick Start Project where you can plan and work on such straightforward projects with less distraction. In the list of projects, these projects are marked with 'QS' icon.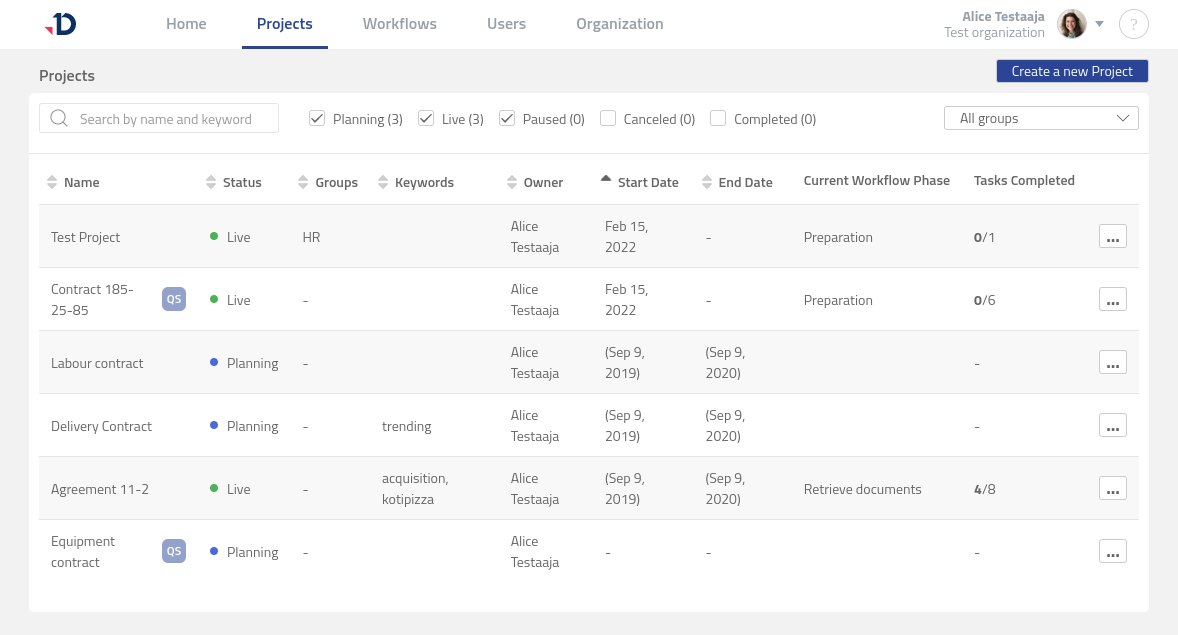 Quick Start project simplifies the project planning process by only requiring you to upload a document and assign Collaborators to the Steps. Furthermore, the final document will always be delivered to all Collaborators once the project is completed. However, also to simplify the project planning process, the Workflow of Quick Start Project cannot be modified as in Normal Project.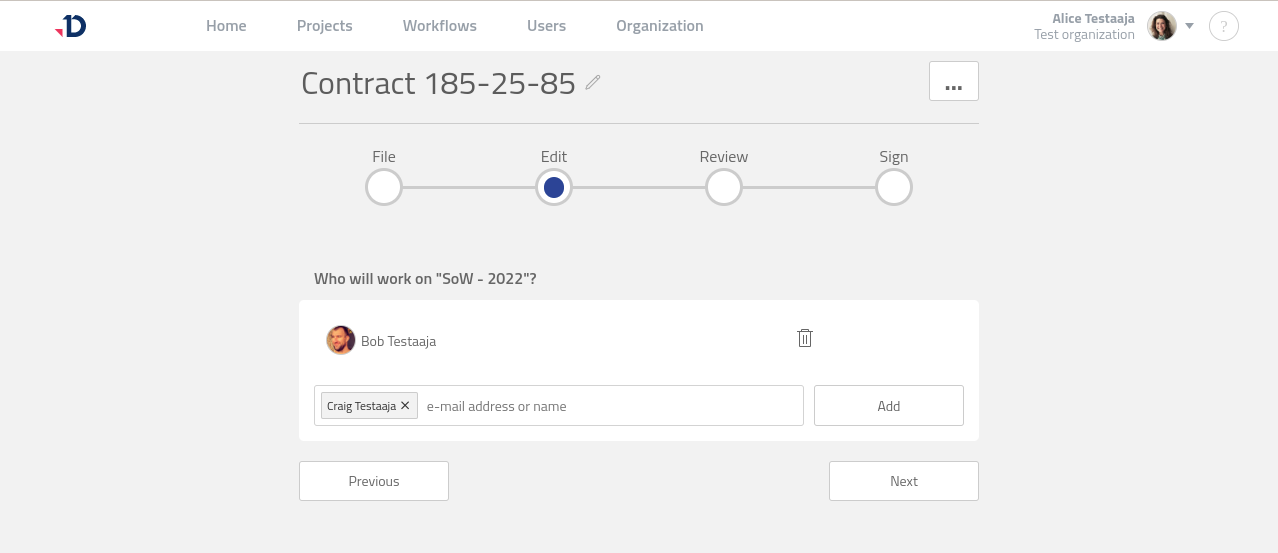 A Quick Start project can be created from the Quick Start workflow template. By default, all newly created organizations have 3 predefined Quick Start Workflow Templates. In addition to the existing ones, Organization Admins can create more Quick Start workflow templates according to a company's needs.
In summary, below is how a Quick Start Project differs from a Normal View project:
Can be created by all organization users.

Offers step-by-step Project planning.

Project Workflow cannot be modified.

Allows working only on one document.

Collaborator's task roles are predefined.

The final document is delivered to all Project Collaborators.
Read more about how to work on Quick Start projects here: Working on a Quick Start Project.