Introduction to Workflows
Workflows are a predefined collection of Phases, Flows, and Steps that need to be finalized to successfully complete a Project. The Workflow allows Project Owners to determine which tasks should be performed on Files and by whom.
Documents in a Project go through a certain process that involves steps such as creating, editing, approving, signing, and receiving the final version. Some projects have a long editing and approval process, and some require only signatures by multiple parties.
Leap provides the ability to display a Workflow in a single convenient Grid or List.
Grid View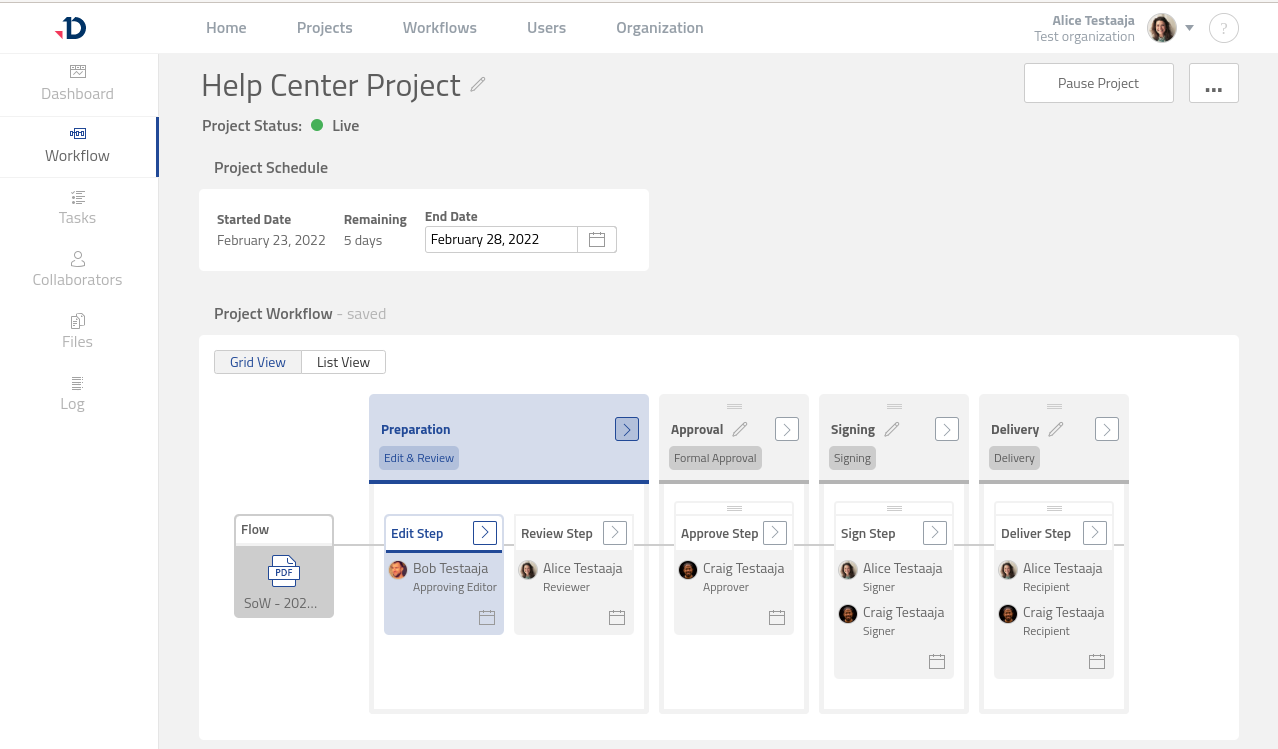 List View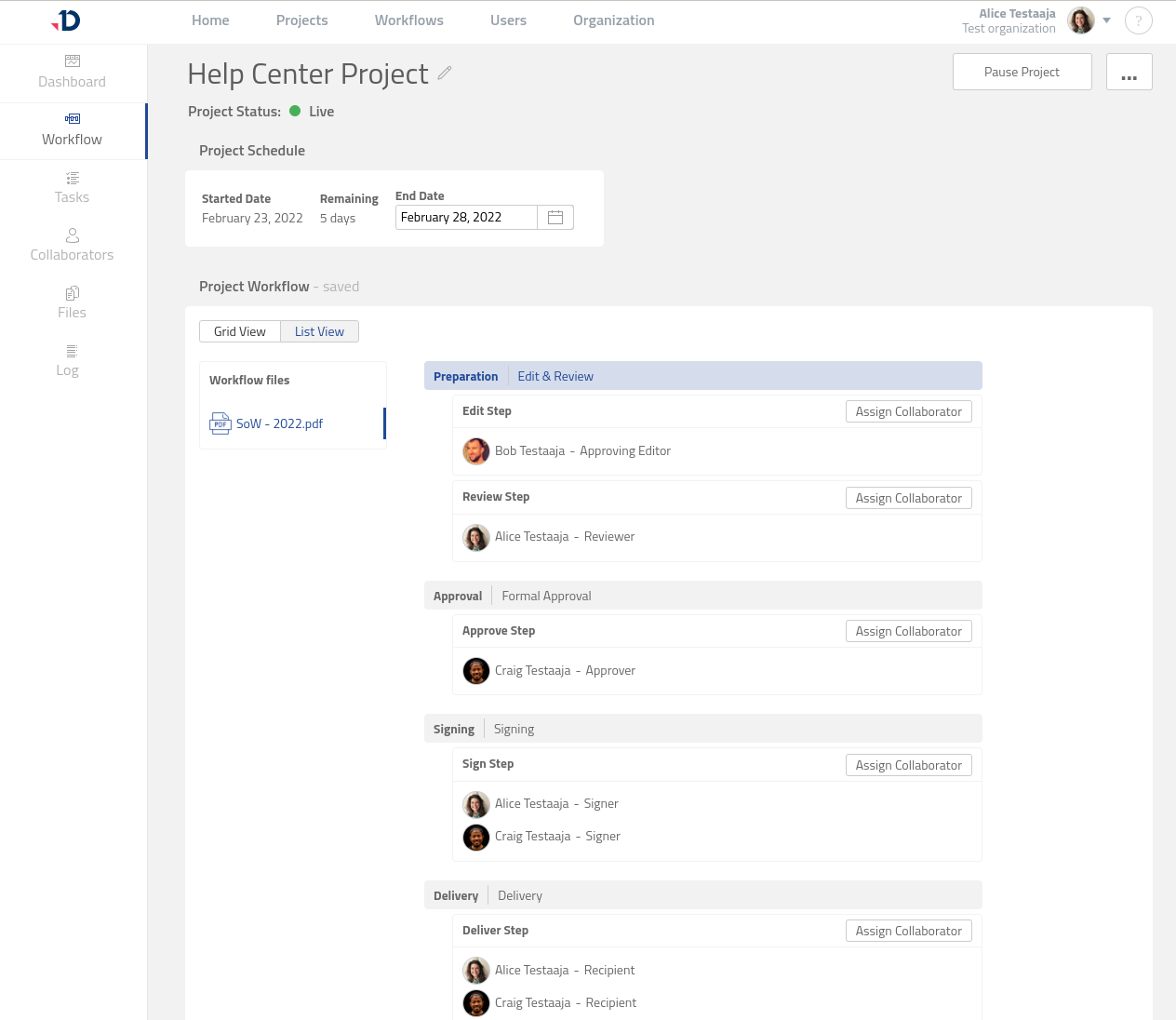 Read more about how to Manage Workflow.