Managing Collaborators in Quick Start Project
Available to Project Owner.
When planning a Quick Start Project, you can add or remove people as Collaborators in a Step as needed.
Adding Collaborators
1. Type in e-mail address of your Collaborator.
2. Click [Add] button.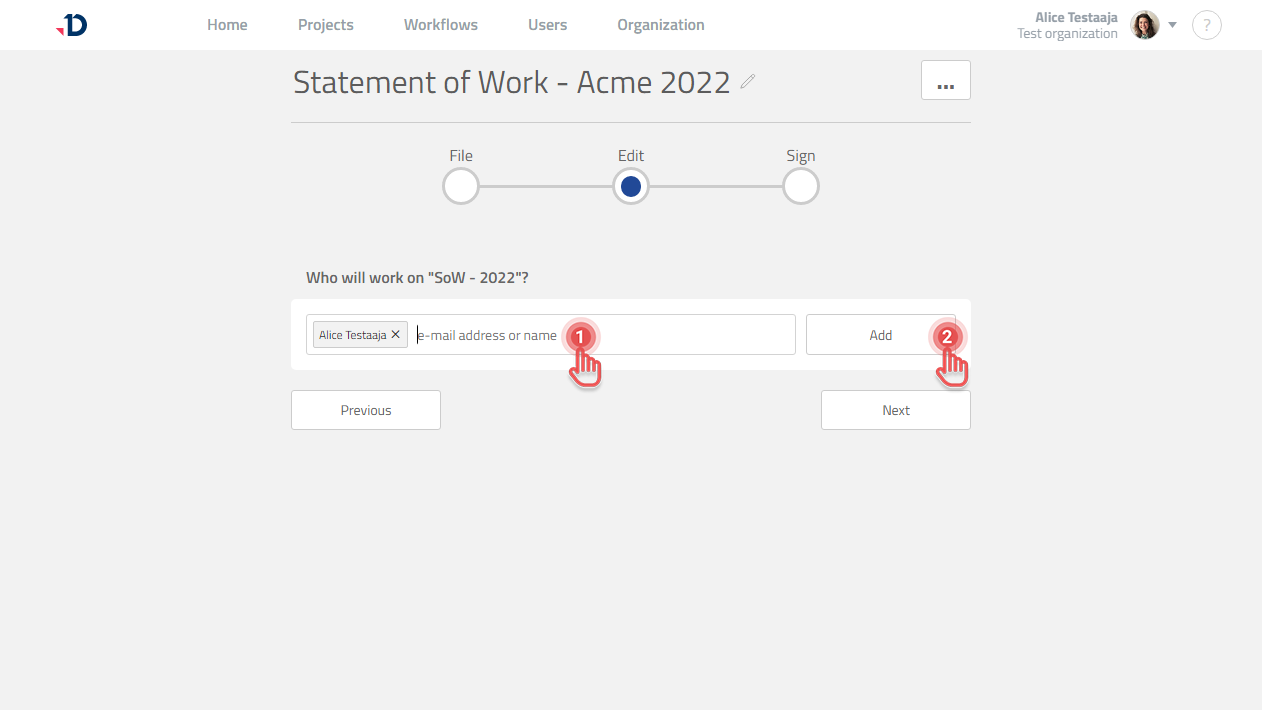 Removing Collaborators
On the Collaborator that you wish to remove, click [Trash] button.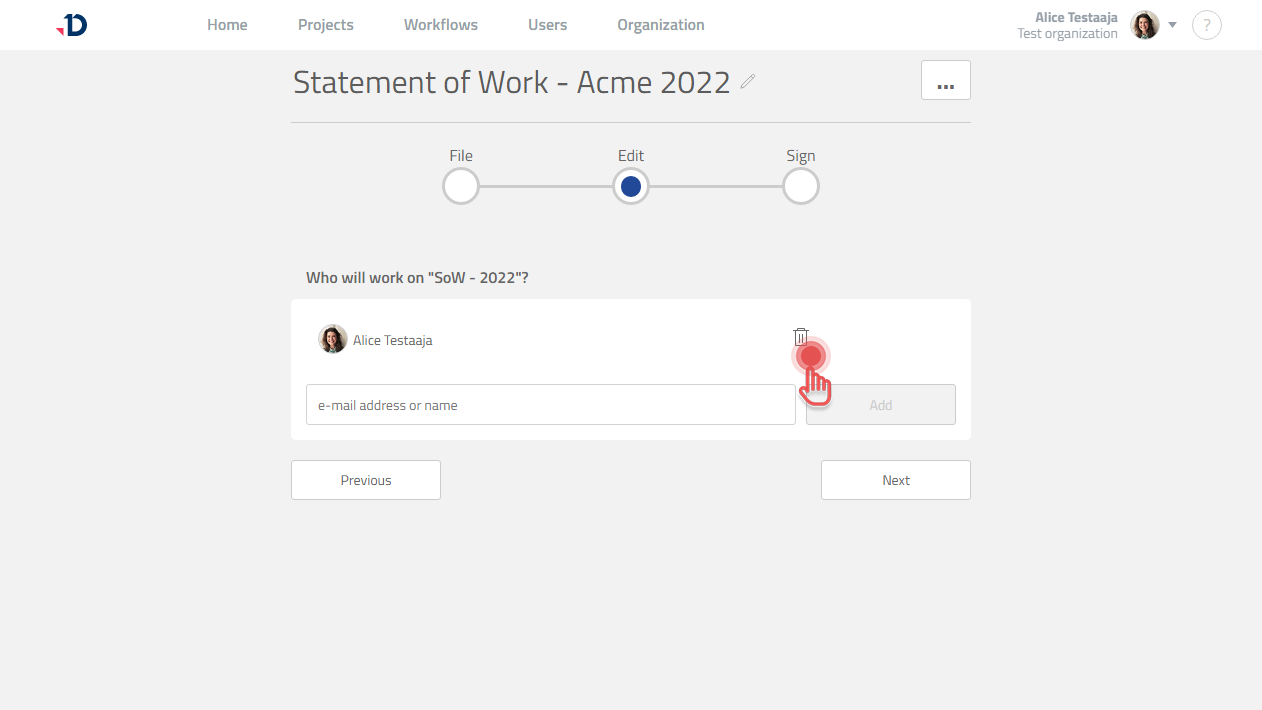 In Quick Start Project, all Collaborators will receive the final version of the file.