Switch to Normal Project View
Available to Project Owner who has Project Admin or Organization Admin role.
If you need features that are available in normal Project, you can switch to Normal View:
1. Open your Quick Start Project.
2. Click the […] button.
3. Click [Switch to normal view] option.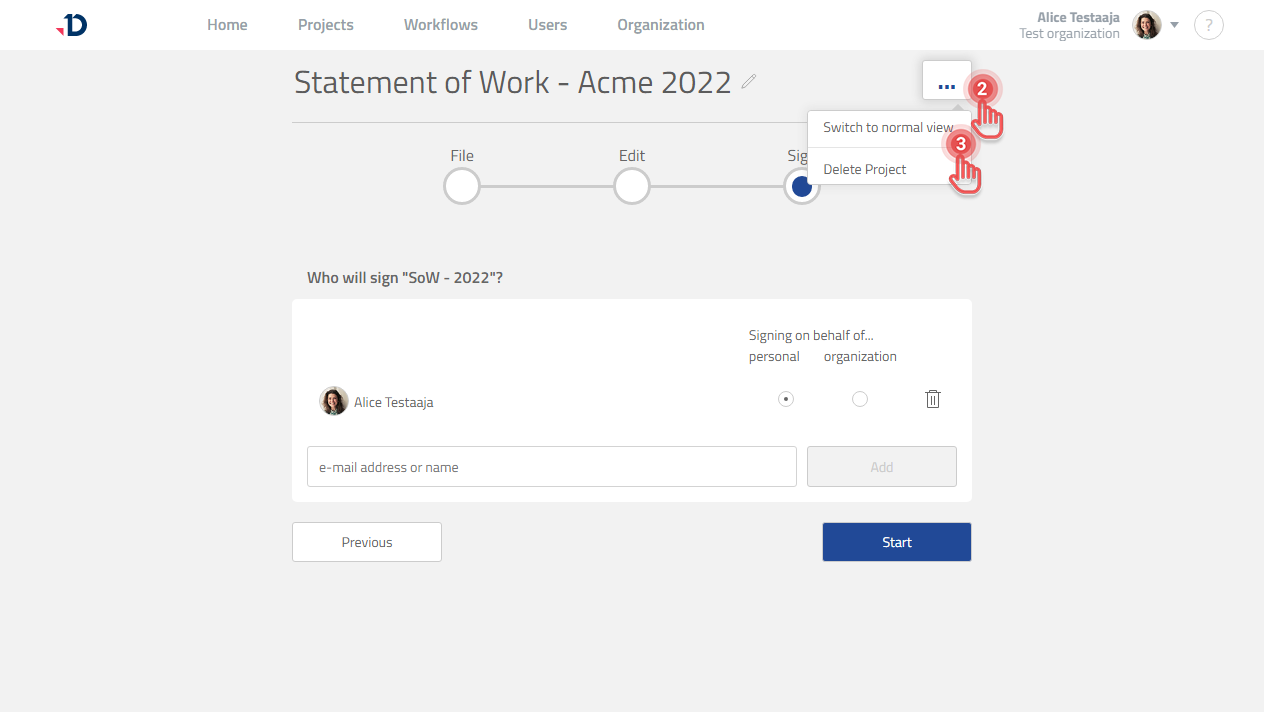 Switching to Normal View is permanent; you cannot switch back to Quick Start Project View.