Introduction to Leap Workflow Template
Leap Workflow Template is a blueprint for a Leap Project. It defines how your document will be prepared and which document template will be used as a starting point. For example, a Leap Workflow Template could be a template to prepare an offer collaboratively, negotiate a contract, or sign an NDA.
In Documill Leap Salesforce app, every Leap Projects will be created from Leap Workflow Templates. Depending on how your Salesforce environment has been configured, you may need to choose the Leap Workflow Template manually when creating a new Leap Project. In other cases the Leap Workflow Template has been predefined: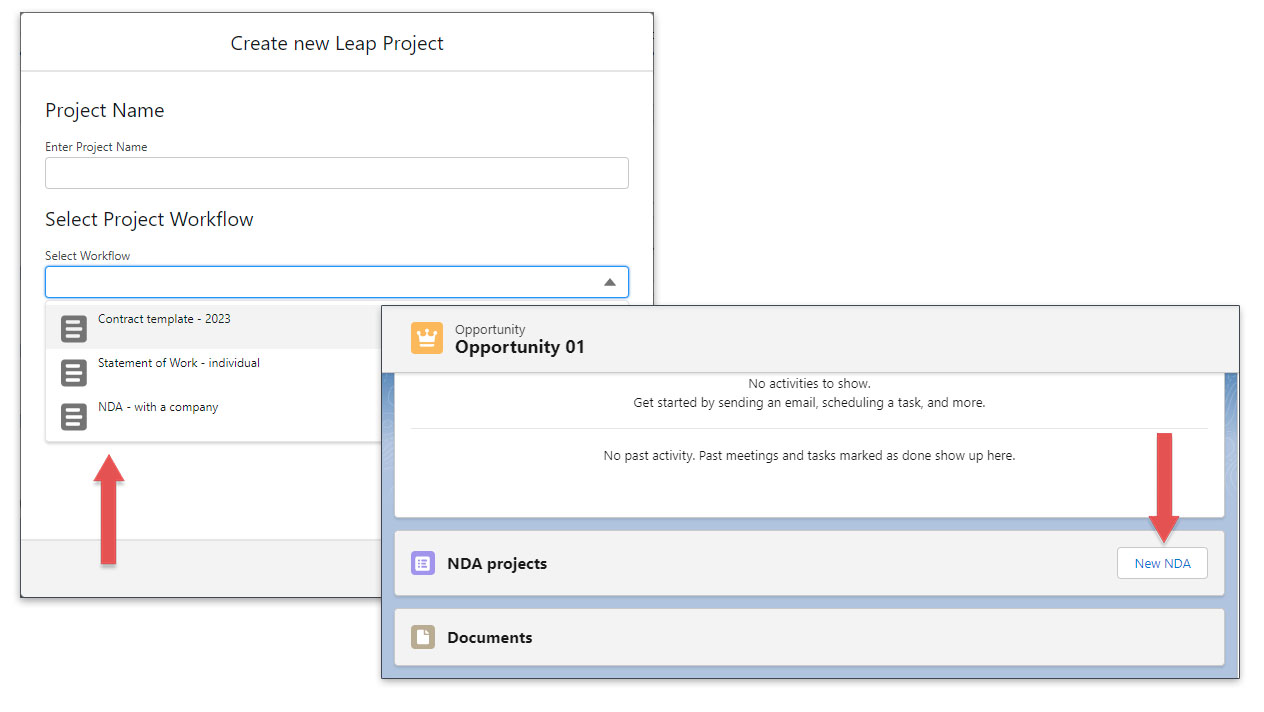 The part of a Leap Workflow Template that defines how your document will be prepared is called Workflow. To know more about Workflow, please refer to Documill Leap Web app's support page: Introduction to Workflows .
---
Next
If you are the Salesforce Admin, you may want to check how you can select the Leap Workflow Templates that will be available to your users: Select Leap Workflow Templates