Available to Project Owner.
You can add people as Collaborator into your Project:
From Collaborators page
1. Open the Project.
2. Click [Collaborators] tab on the left panel.
3. Click [Add Collaborators] button.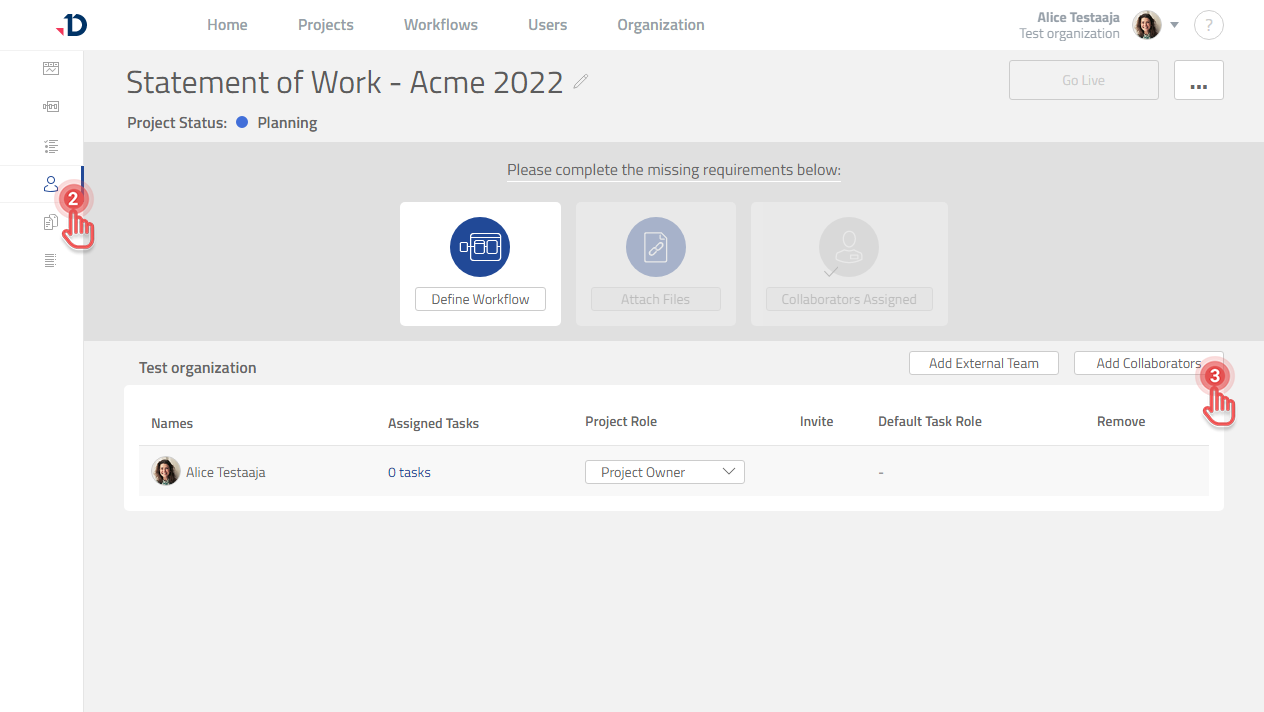 4. Inside "Add Collaborators" dialog, add the e-mail address of the Collaborators.
If you are adding someone from your own organization, their name will be suggested.

You can add multiple e-mail addresses at once.
5. Click [Add] button.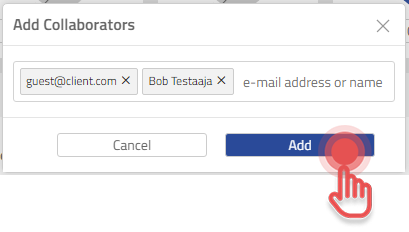 ---
From Workflow
You can also add a new Collaborator by directly assigning them into Workflow Step.
To do that, please refer to: Manage Collaborator in a Step .