Create your first project
Available to Project Admin and Organization Admin.
This tutorial is the first part of learning the complete journey of working on a document through Leap. Here, you will prepare a project for a document that needs to be edited and signed.
Before starting
Have a Microsoft Word DOCX file ready to be used in this tutorial.

Make sure that you are signed in to Leap.
1. Create a new project
Go to Home page.

Click [Create a new Project] button.

Rename the new project as "Signing document".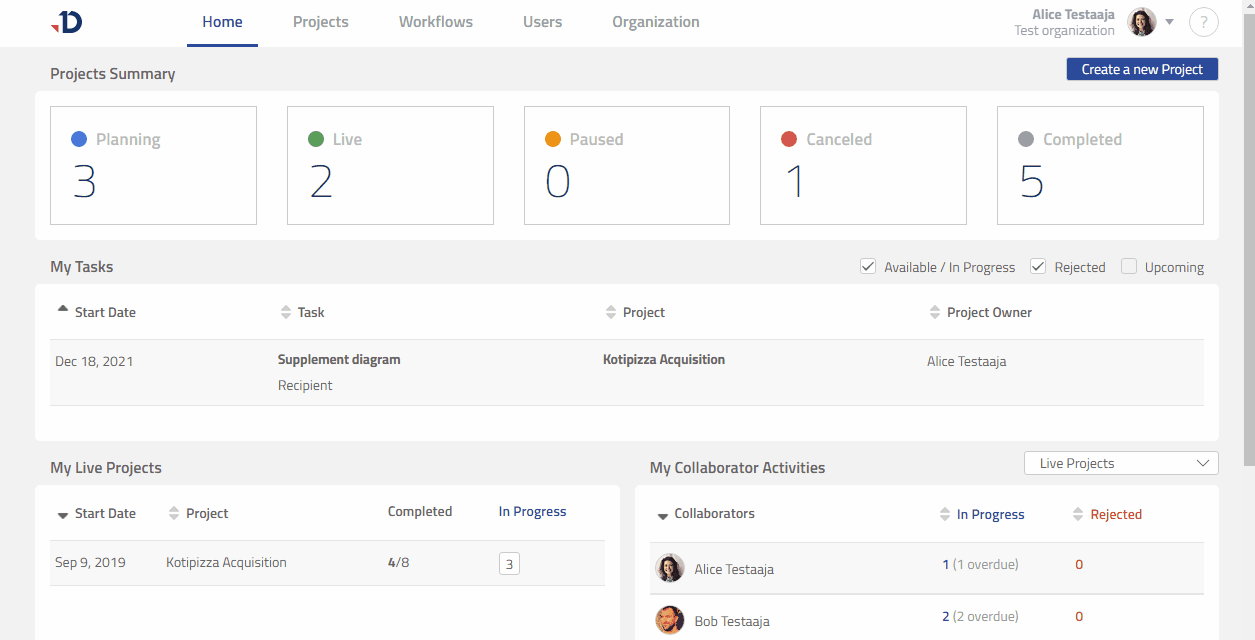 If you don't see the [Create a new Project] button, it means that your role in the organization is not Project Admin nor Organization Admin.
2. Add a blank workflow into the project
Go to Workflow page.

Click [Create a new workflow] button.

Now, your project has a workflow that needs to be prepared.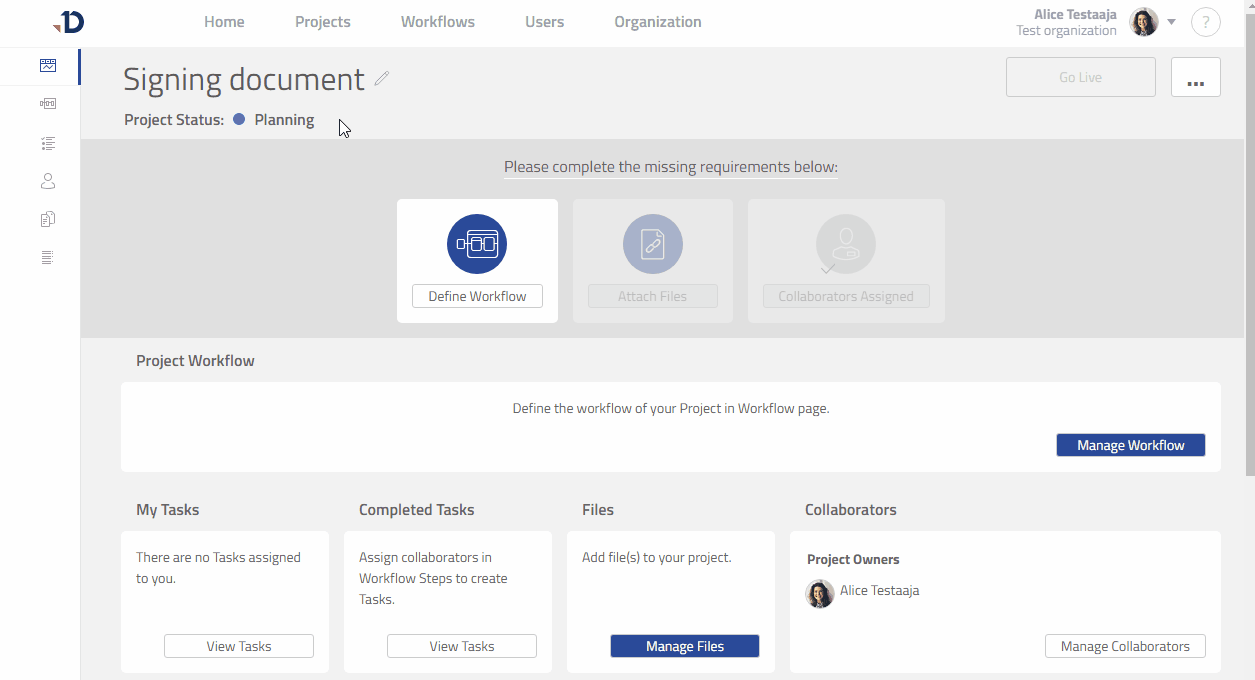 3. Attach a file into Flow
Inside the Flow box, click [Add file] button.

Click [Upload Files] button.

Select the Microsoft Word DOCX file that you prepared.

The DOCX file should now be attached to the project workflow.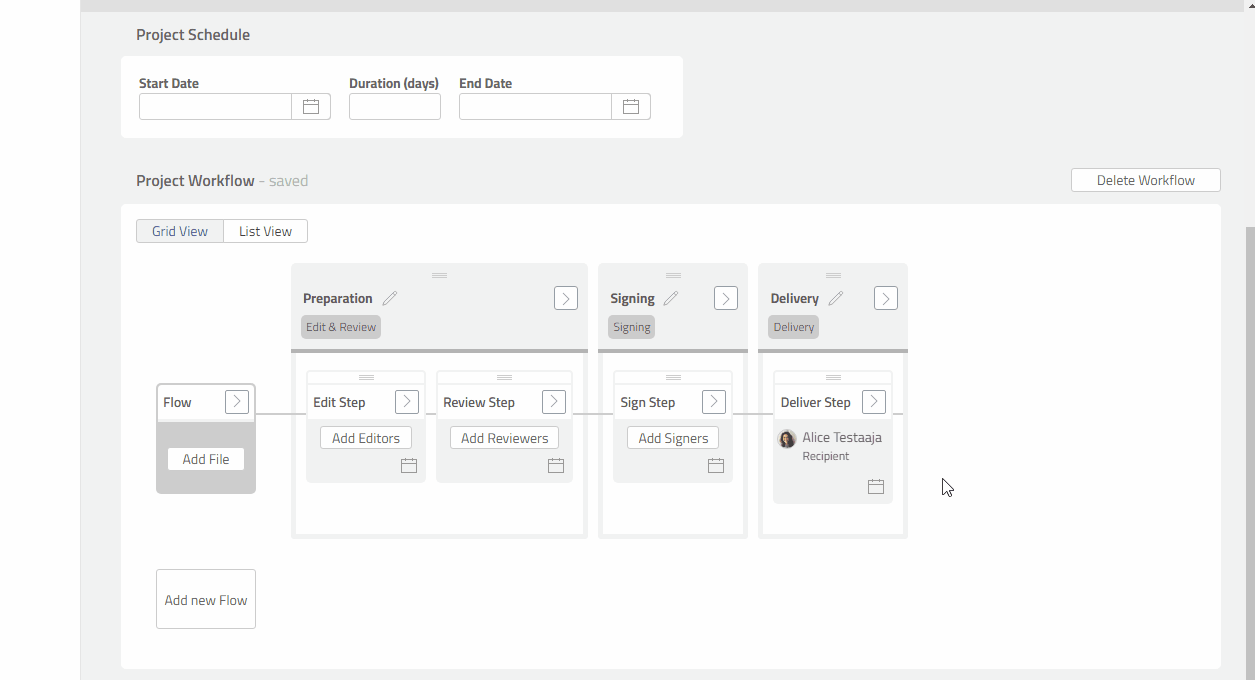 4. Assign collaborator into Step
Inside the Edit Step box, click [Add Editors] button.

Inside the Step Properties dialog, click your name.

Close the Step Properties dialog.

You have just created a task to edit the document and assigned the task to yourself.

Repeat above points for Review Step and Sign Step.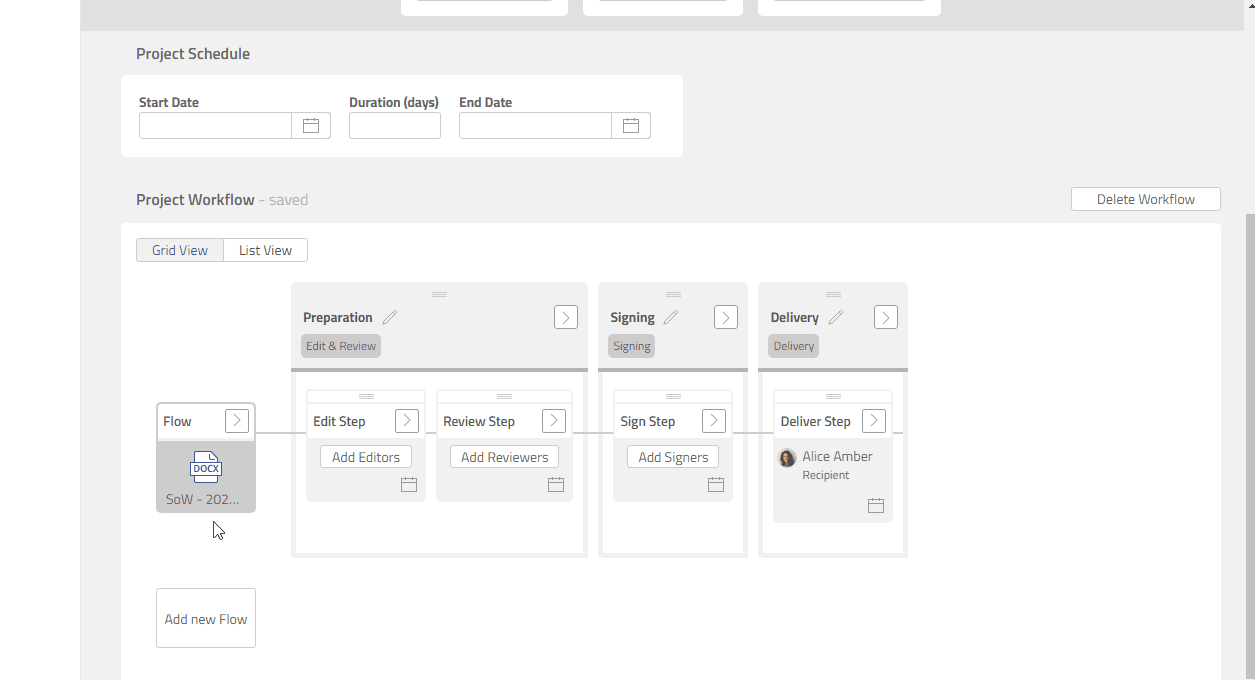 5. Review the project setup
You have just prepared your first project. Let's take one more look at the workflow and see how the project will progress.

The project is about working on the DOCX file that you have attached.

You have assigned yourself to 4 different tasks:

Editor task: You will be able to edit the file.

Reviewer task: You will make decision whether to Accept or Reject the file.

Signer task: You will make decision whether to Sign or Reject the file.

Recipient task: You will receive the final version of the file.
6. Start the project
On the top-right corner, click [Go Live] button.

You will now receive a task notification in your e-mail inbox.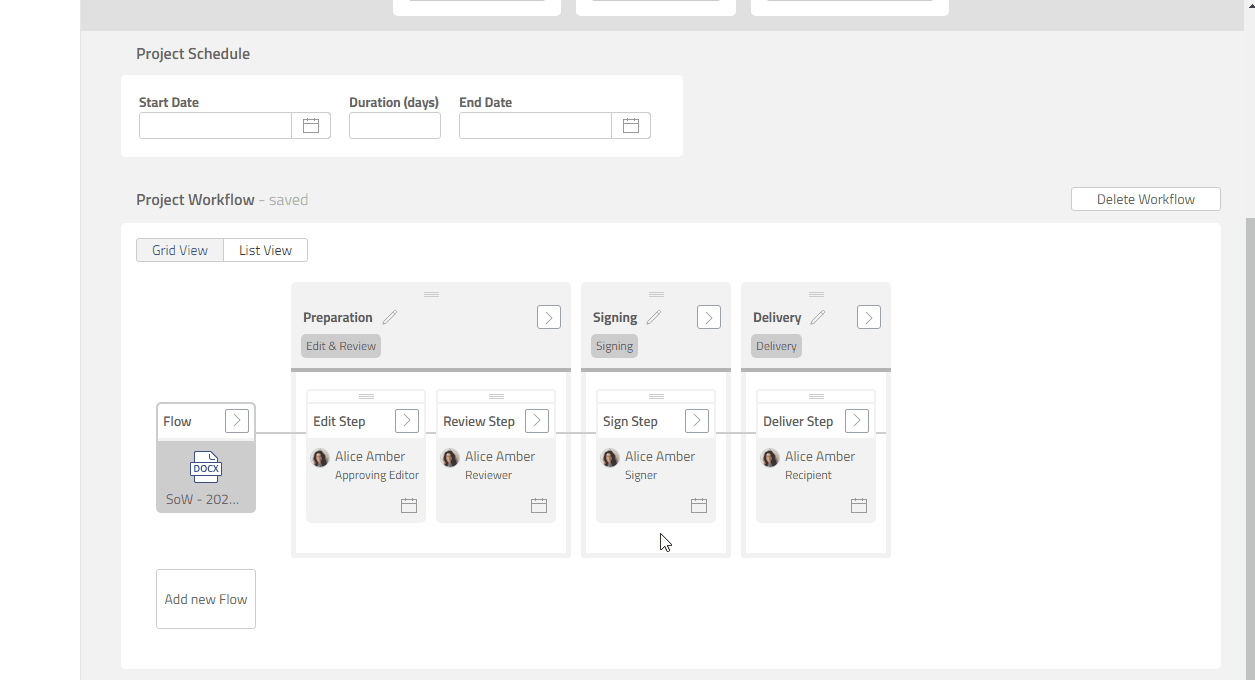 ---
To conclude
You have learned the main parts of preparing a Leap project, which are:
Adding a workflow.

Attaching a file to Flow.

Assigning collaborators to Step.

Starting a project.
---
Next
Now that your project is Live, it is time to work on the tasks. As a start, let's work on your first task, which is an Editor task: Working on your Editor Task .