The main function of a Flow is to carry a File through Workflow Phases. A Project Workflow could contain one or more Flows.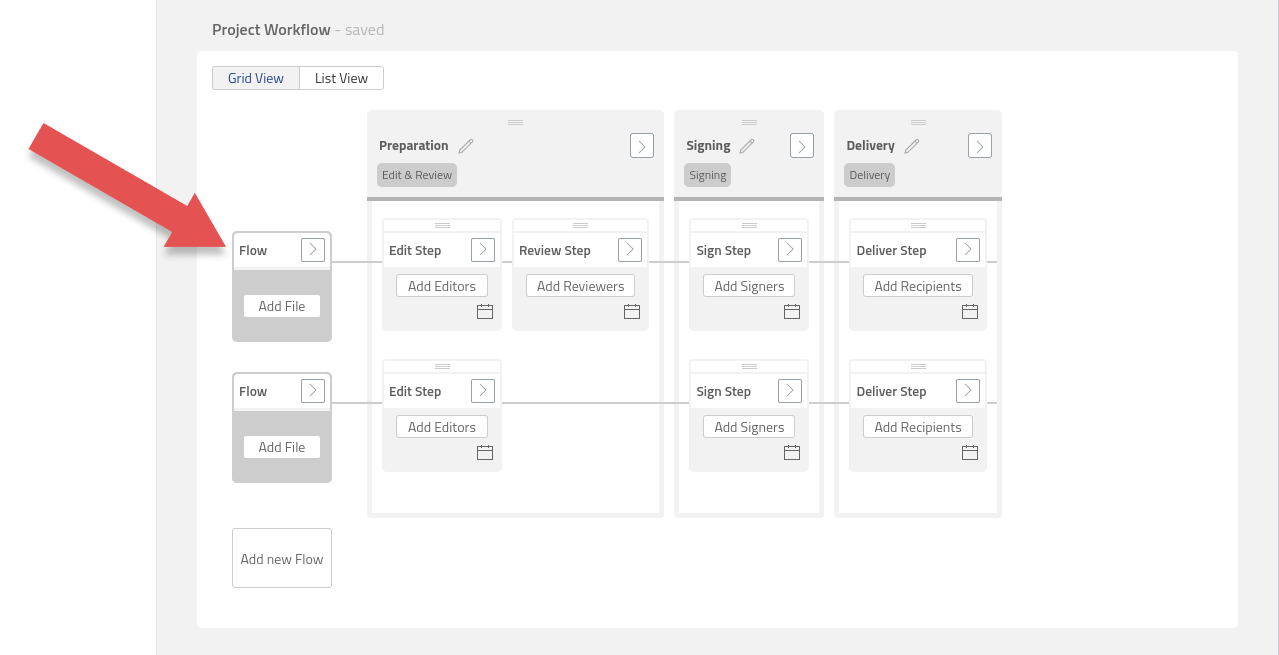 A new Flow can only be added during the planning of the Project.
Learn more about how to attach a File to the Flow and manage the Flow here: Manage Flow.