A Project takes a File from draft to final version by arranging a sequence of tasks, determined by a Workflow, that must be completed by Collaborators. The Project in Leap is based on three important foundations:
Collaborators

Workflow

Files
Without any of these parts, the Project cannot be started.
Collaborators
All participants involved in a Project are Collaborators. They can be Leap users that are part of an organization or external guest users. The role in the Project determines whether Collaborators can make changes to the Project and what parts of the Project they have access to.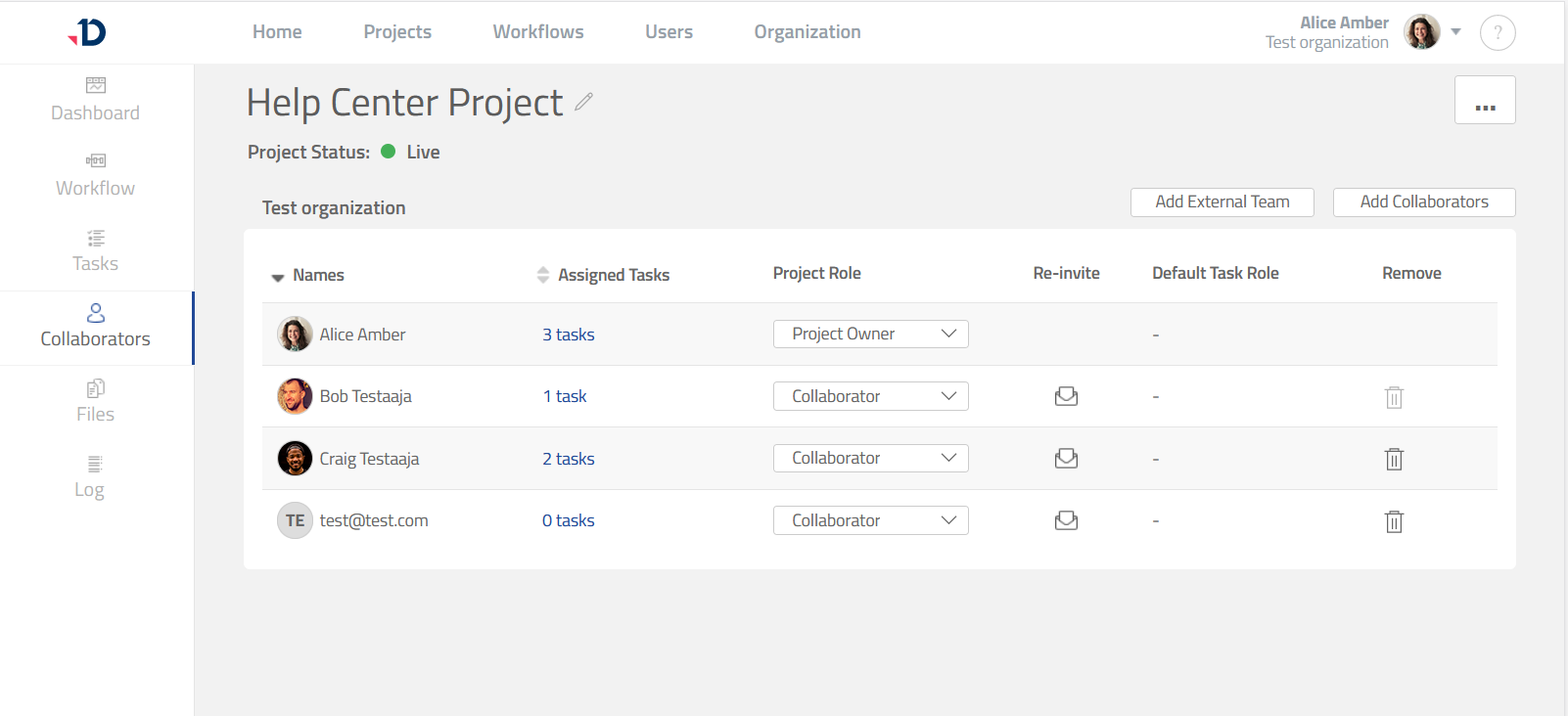 More information on how to manage Collaborators in a Project is available at Manage Collaborators.
Workflow
A Workflow is an organized collection of tasks. It is an organized layout that determines which actions should be performed on the Files, by whom, and in what time frame. Workflows can be of any complexity. They can have only one signing Phase, for example, or be complex with many Files, Steps and Collaborators involved.
For more information, please follow this link: Introduction to Workflows.
Files
Projects in Leap focus on the creation and processing of various documents. The Files can be both directly involved in the document flow and auxiliary necessary for the Project's progress.
You can read more here: https://documill.atlassian.net/wiki/pages/resumedraft.action?draftId=40239105.