Manage Complete All option
Available in Edit Step, Review Step, Approve Step, and Delivery Step.
You can allow Collaborators inside a Step to mark the whole Step as complete by enabling the 'Complete All' option:
1. Click [>] button on a Step box.
2. Click [Allow Complete All] option to enable or disable it.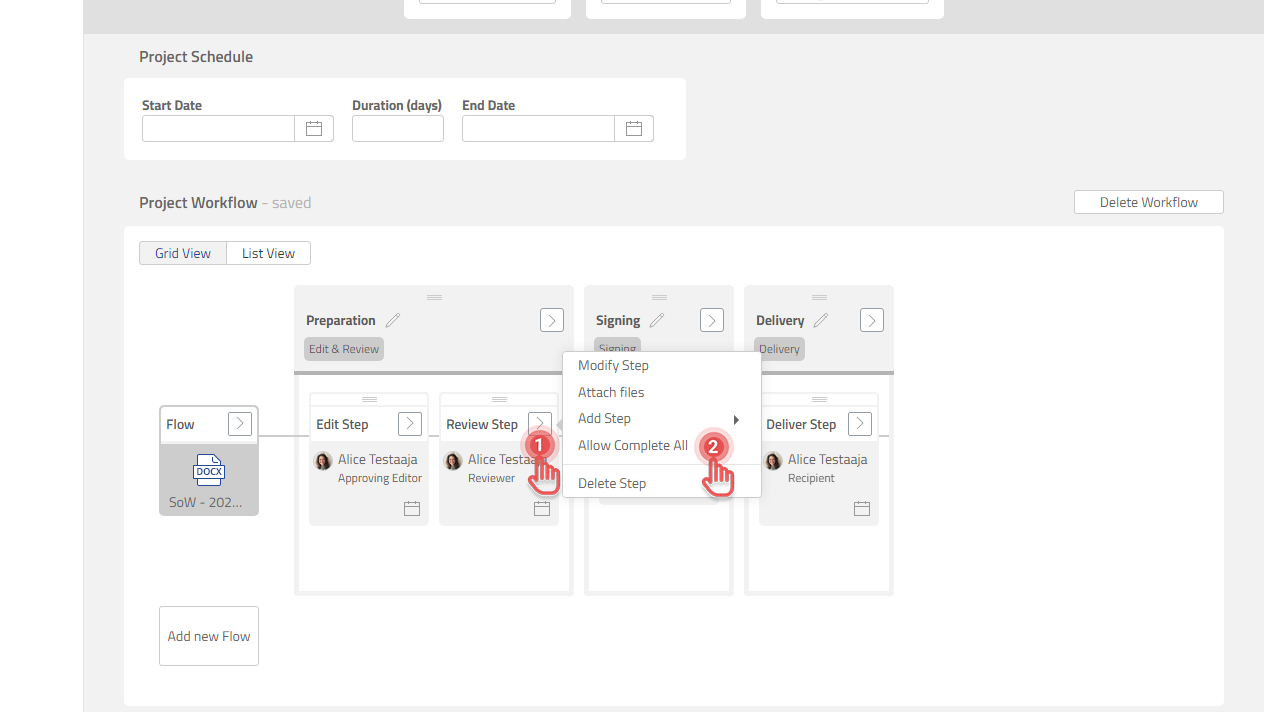 Read more about Complete All option here: Complete All