Rearrange a Step inside a Phase
You can rearrange the sequence of a Step by dragging and dropping it.
1. Click and hold [≡] button on Step box that you want to move.
2. Drag the Step box and drop it to the proper position.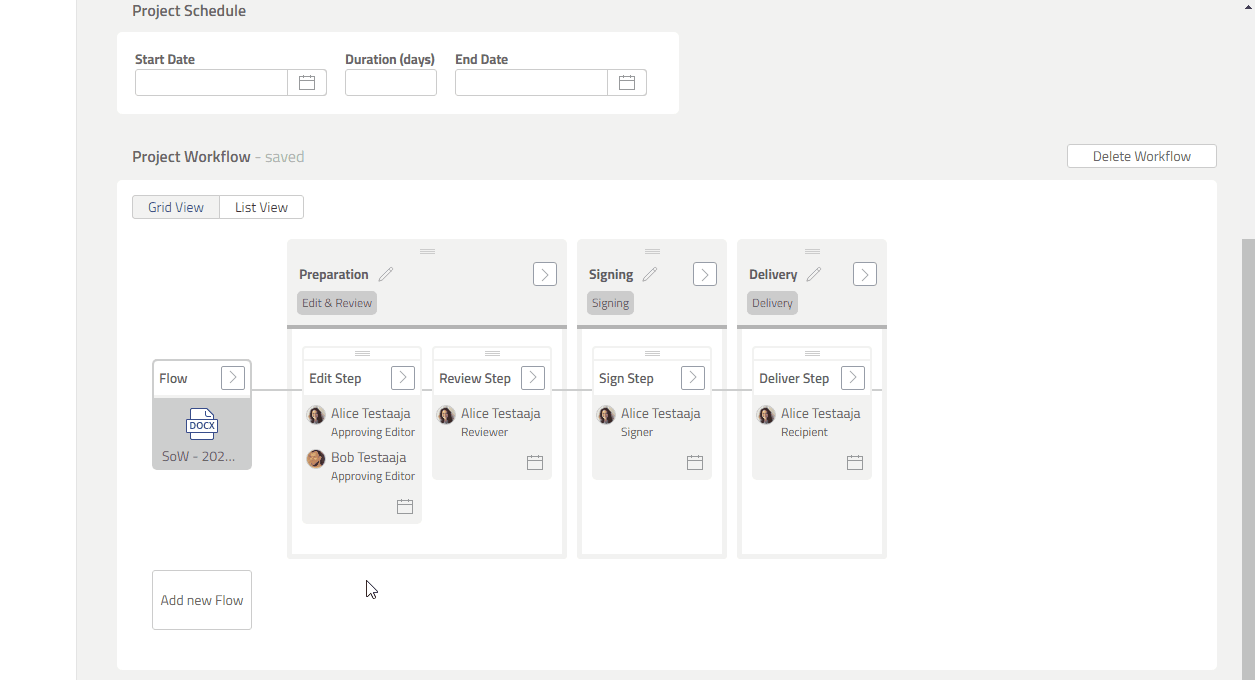 Rearrange a Step to another Phase
A Step can be moved to another Phase as long as the Phase type matches with the Step type. The table below shows the Step types available for each Phase.
Step type

Phase type

Edit Step

Edit & Review

Edit Step (offline)

Review Step

Approve Step

Formal Approval

Sign Step

Signing

Deliver Step

Delivery
Exceptions
Below Steps are fixed and cannot be rearranged:
Combine Step.

Edit Step inside Private External Phase.

Review Step inside Private External Phase.
Steps that are Completed or Active cannot be rearranged.