As a Signer, you can view the File inside your Task. Once done, you can sign the File or reject it.
---
Signing the File
If your Signer details are not defined, you will need to edit them first. Follow the steps below to provide your name and signature:
1. Click [Edit] button.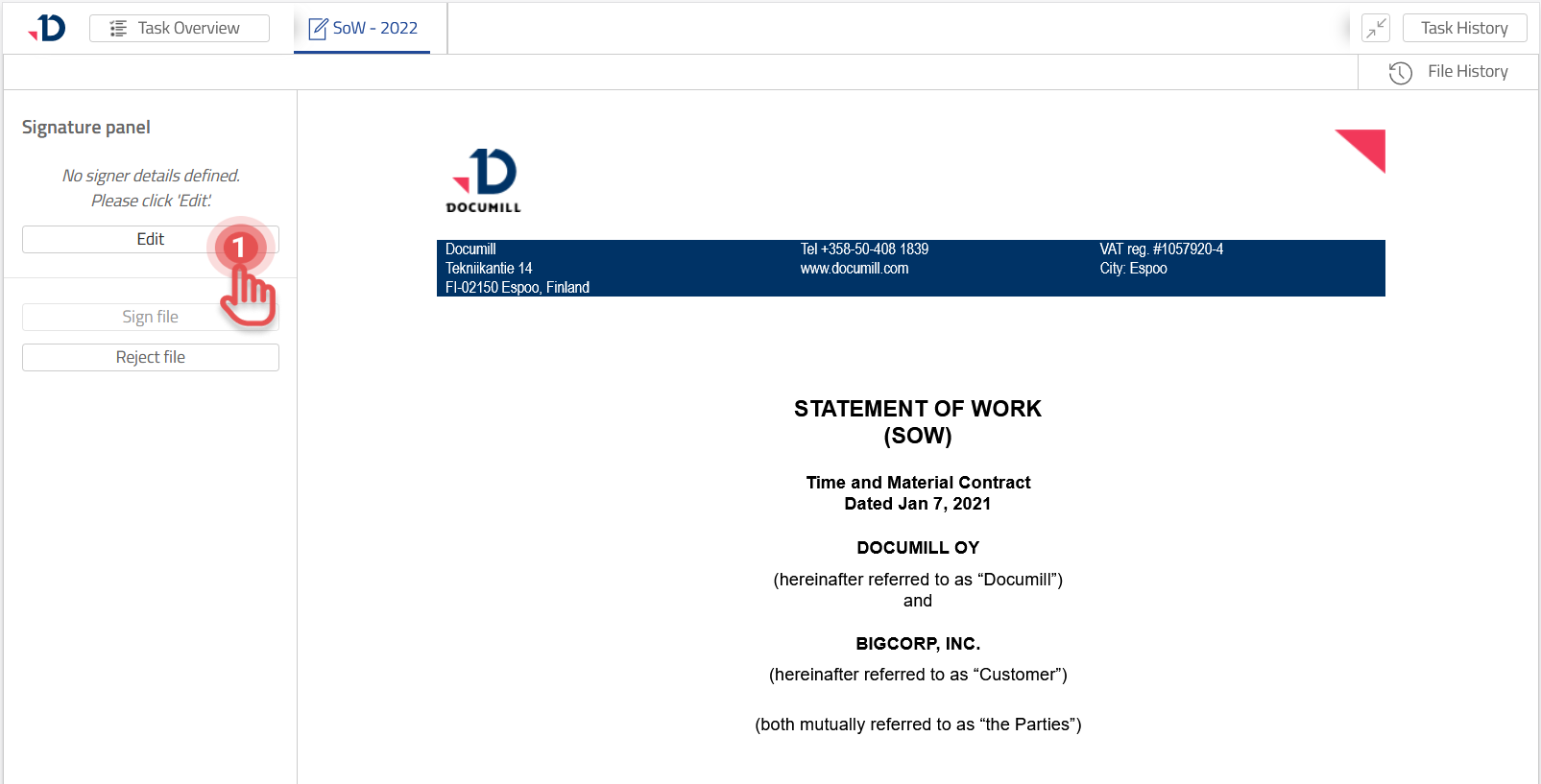 2. Add your name to the input field.
3. Define your signature using one of the following methods:
A. Select from templates.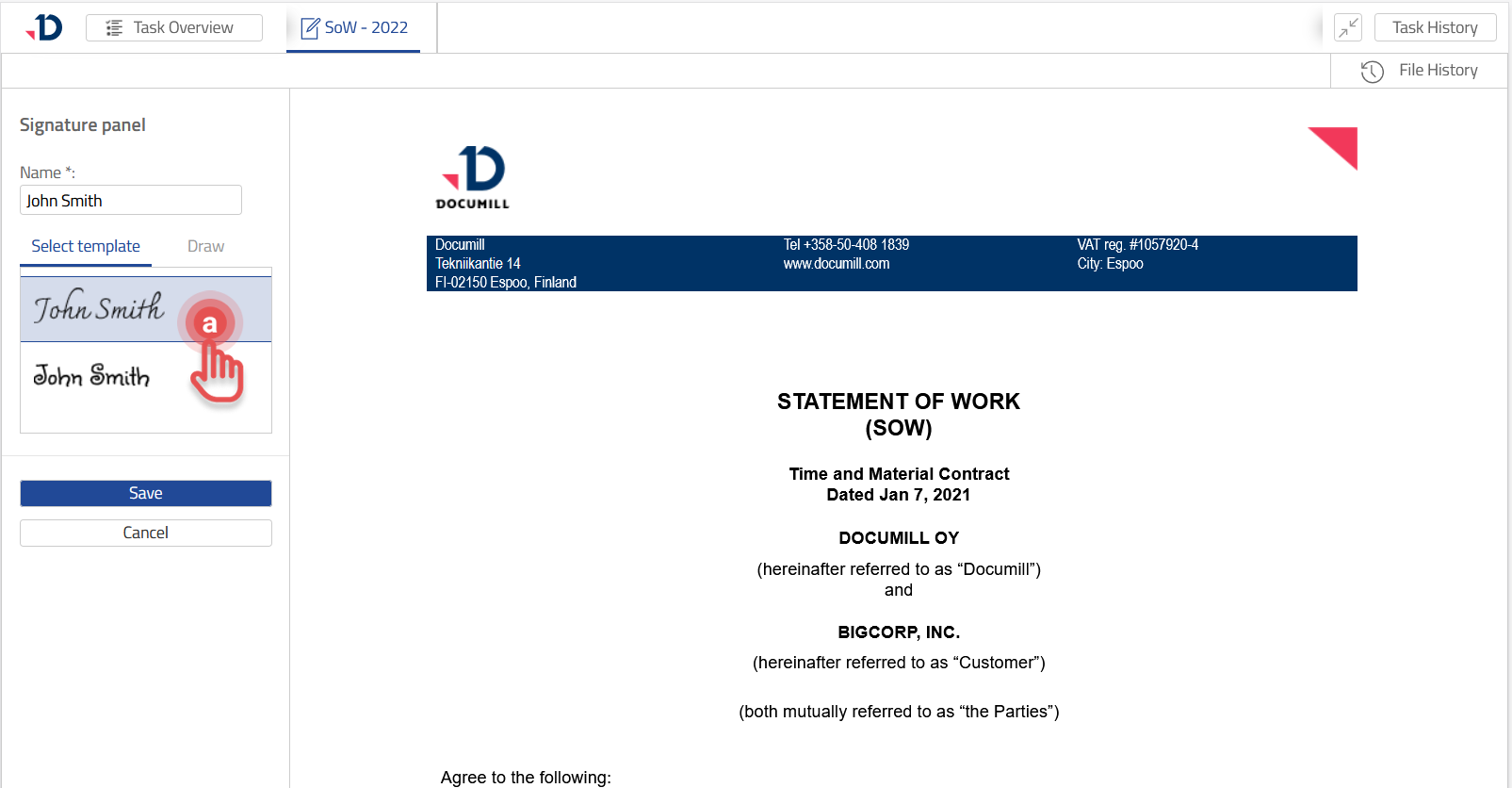 B. Draw a signature.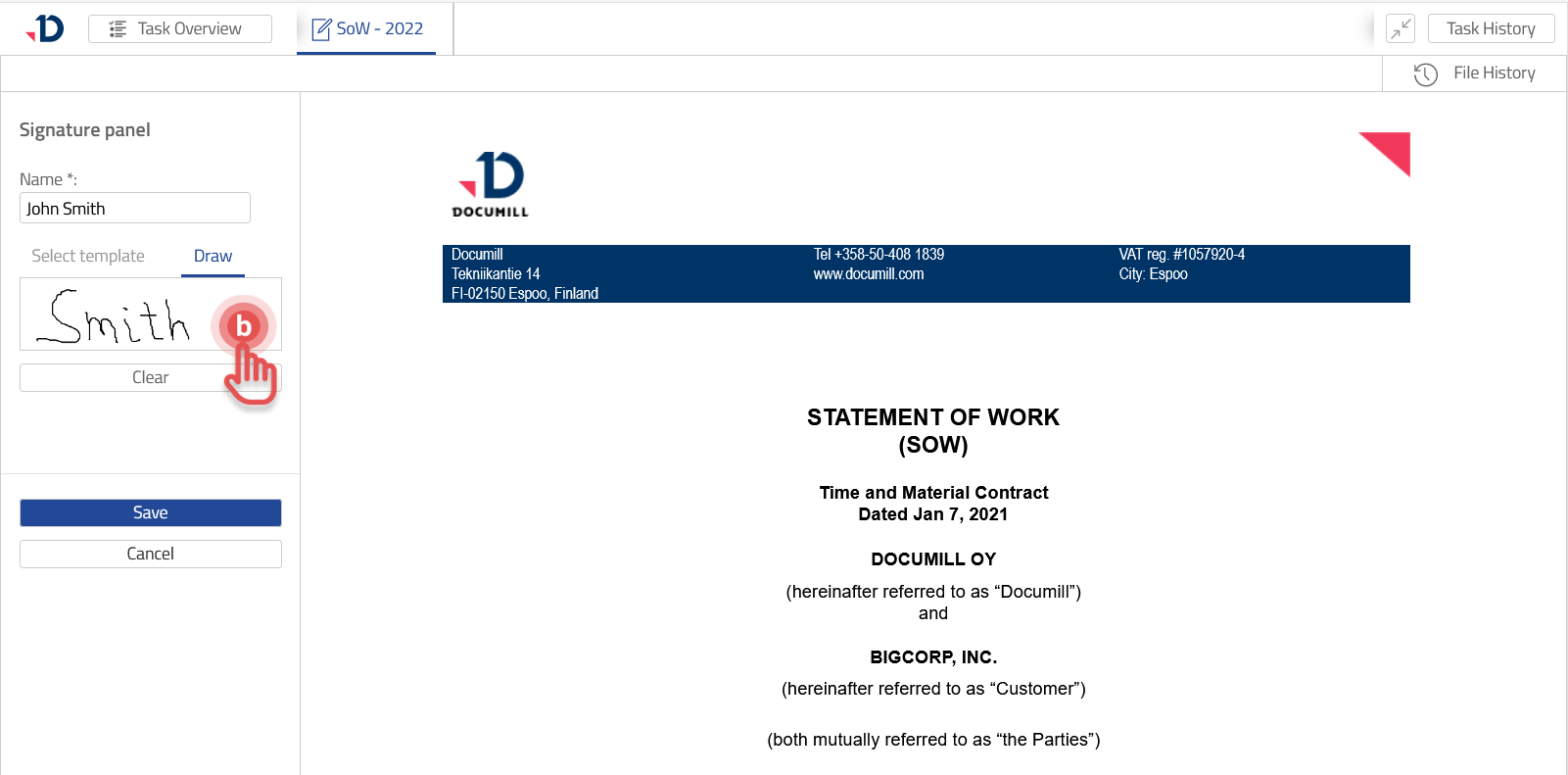 4. Click [Save] button.
5. Click [Sign file] button to digitally sign the file and complete your task.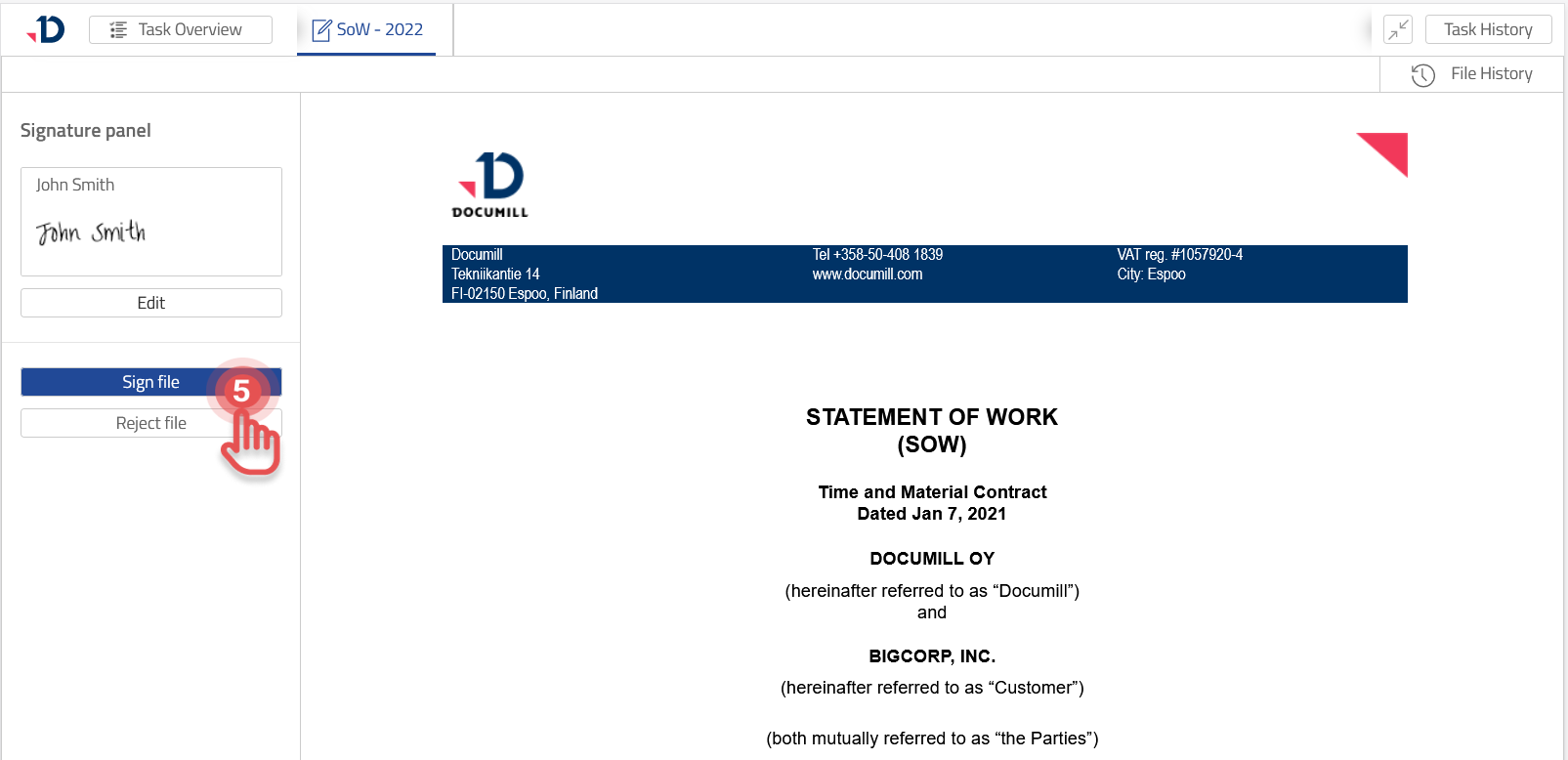 Rejecting a File
If the File requires changes or you are not the right person to sign the File, you can reject the File. Thus, you let a Project Owner decide how to proceed further.
1. Click [Reject file] button.
2. Add a reason for the rejection.
3. Click [Confirm] button.