Add a Step from another Step
1. Click [>] button of a Step box.
2. Click [Add Step] option.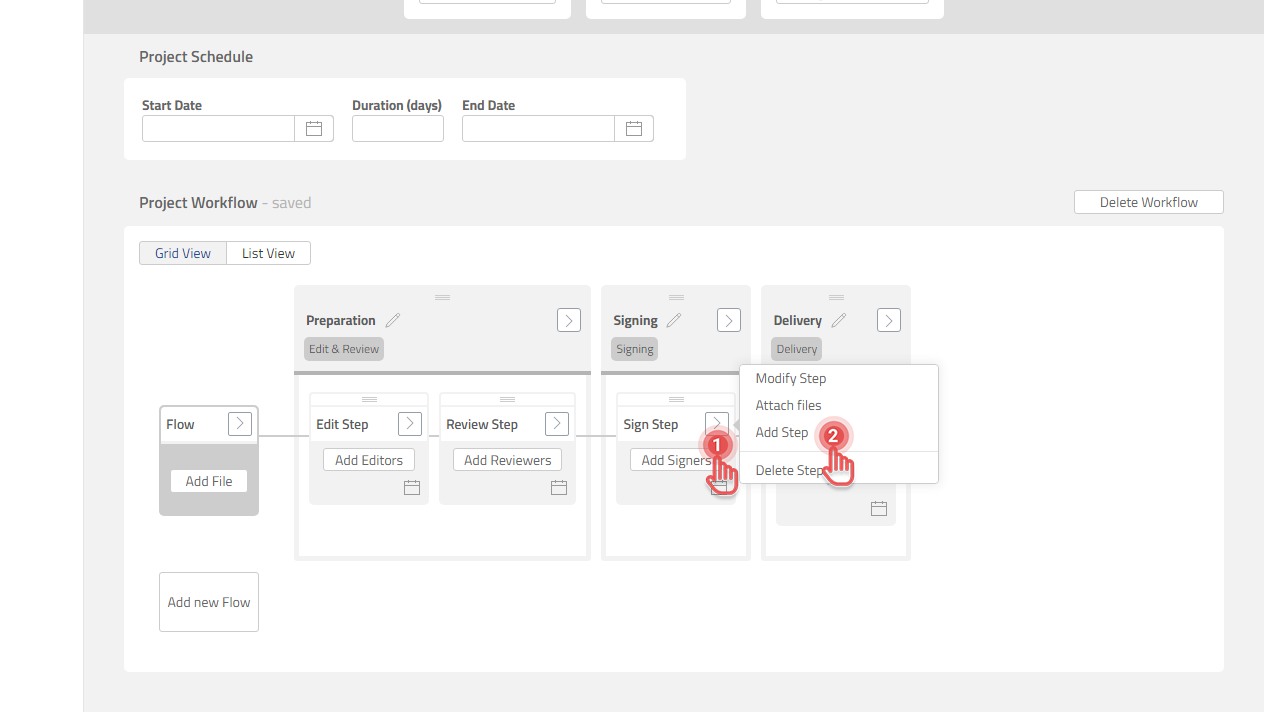 Add a Step from a Phase and Flow line
Available when the intersection of a Phase and a Flow line is empty.
1. Click [+] button on the Flow line.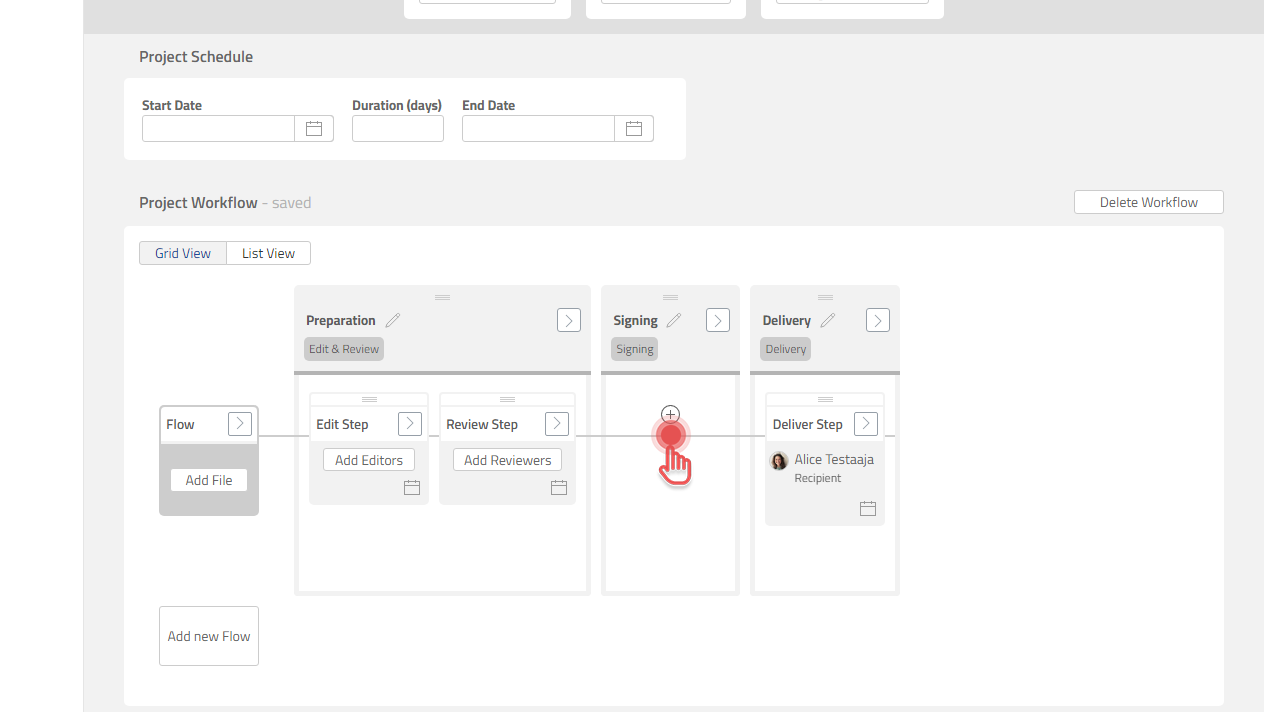 Available Step in a Phase
Depending on which Phase you are working on, the Step can be different. The table below shows the available Steps for each Phase.
Type of Phase

Available Step

Edit & Review

Edit Step

Edit Step (offline)

Review Step

Formal Approval

Signing

Delivery

Combining

Private External