Available to Salesforce Users who have been added to Leap. Adding a Salesforce User to Leap

Experience might vary depending on the configuration done by your Salesforce Admin.
In Documill Leap Salesforce app, Leap Project are always associated with a Record of a Salesforce Object such as an Opportunity or a Contract.
From a Salesforce Record page
1. Open your Salesforce Record where the document is needed.
2. Look for Documill Leap Projects component. By default, it has "Leap Projects" as its title.
3. Click [New Leap Project] button.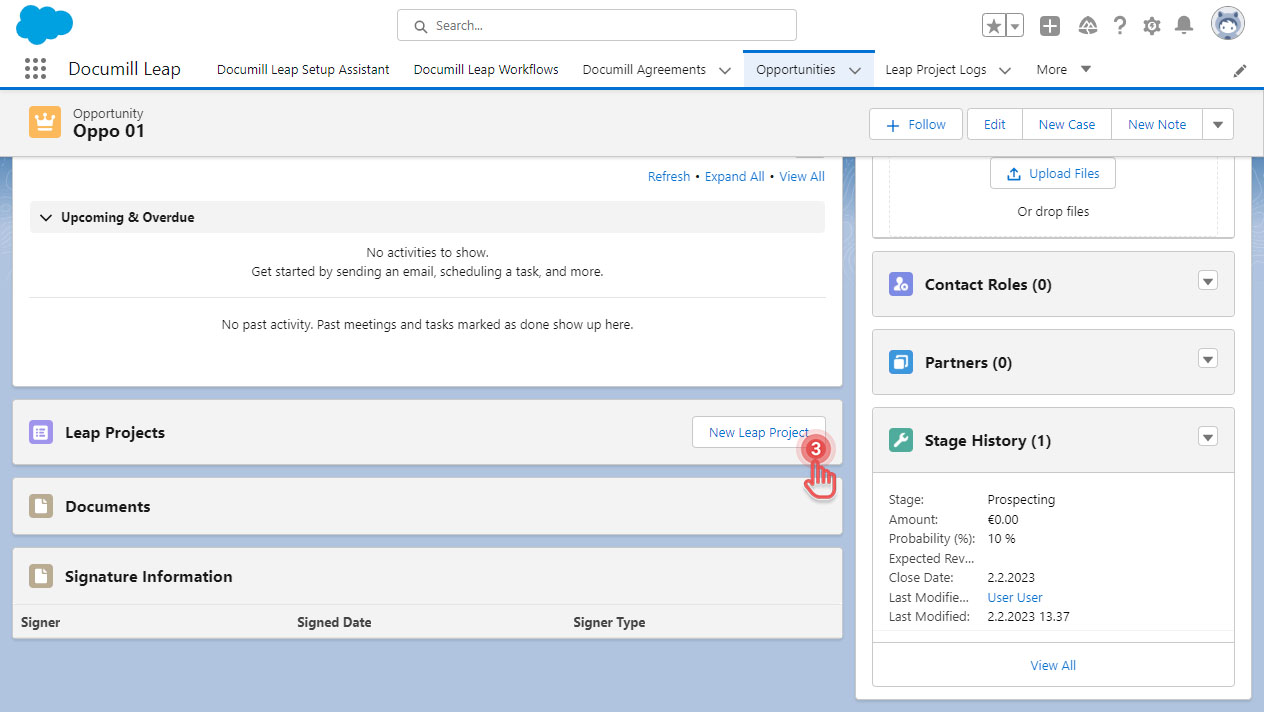 4. Give your project a name.
5. Optionally, you may also need to select Workflow Template you would like to use.
6 Click [Create Project] button.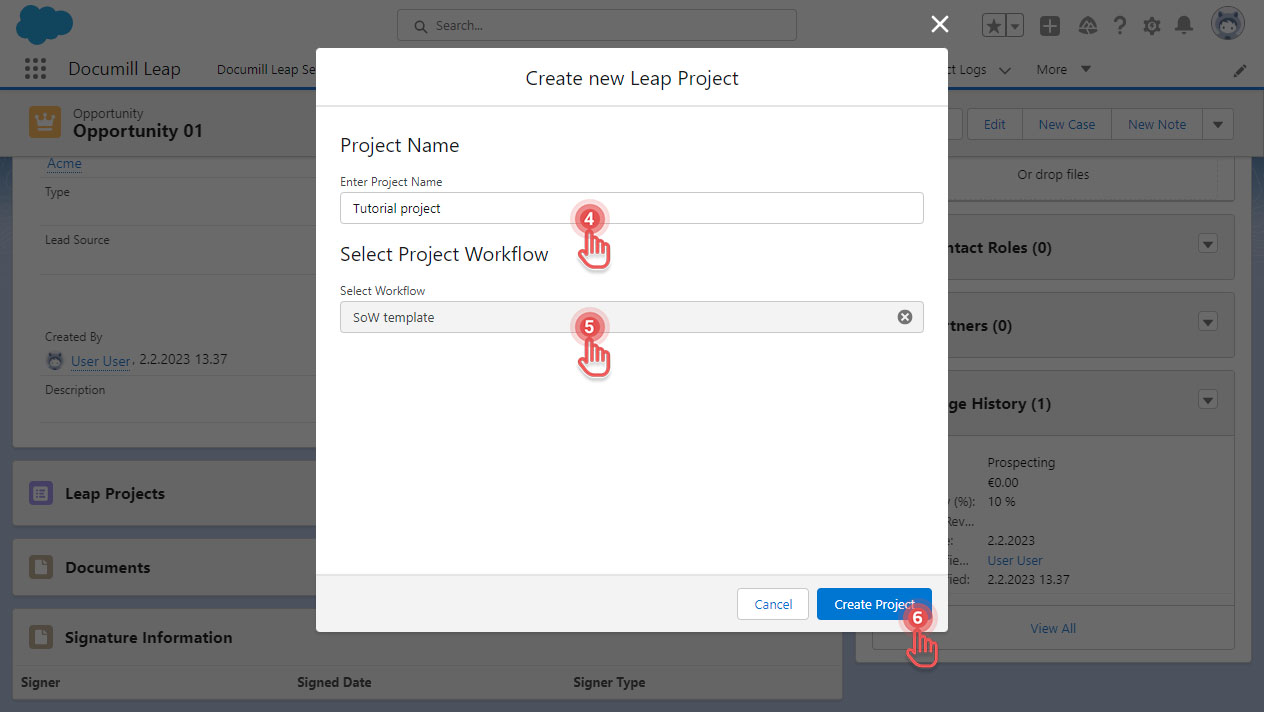 Your project has been created.
---
Next
After creating a project, you may want to see how to plan your project: Plan a Leap Project .