Available to Project Owner.
When planning a project in Documill Leap Salesforce app, most of the planning works has already been prepared in the selected Workflow Template, including:
The document that will be worked on.

What steps are required to complete the documents.
Therefore, what you need to do when planning a project is to define:
Who will work on the documents.
It is mandatory to assign Collaborators in every step before a Project can start.
You can plan your project from Project Workflow screen.
Open Project Workflow screen
If you are creating a new Project, you will be brought to the Project Workflow screen during the process. If you would like to continue planning an existing project, you can follow below instructions to open Project Workflow:
1. Go to Salesforce Record where the project was created.
2. Click your project name. This will open the Project Overview screen.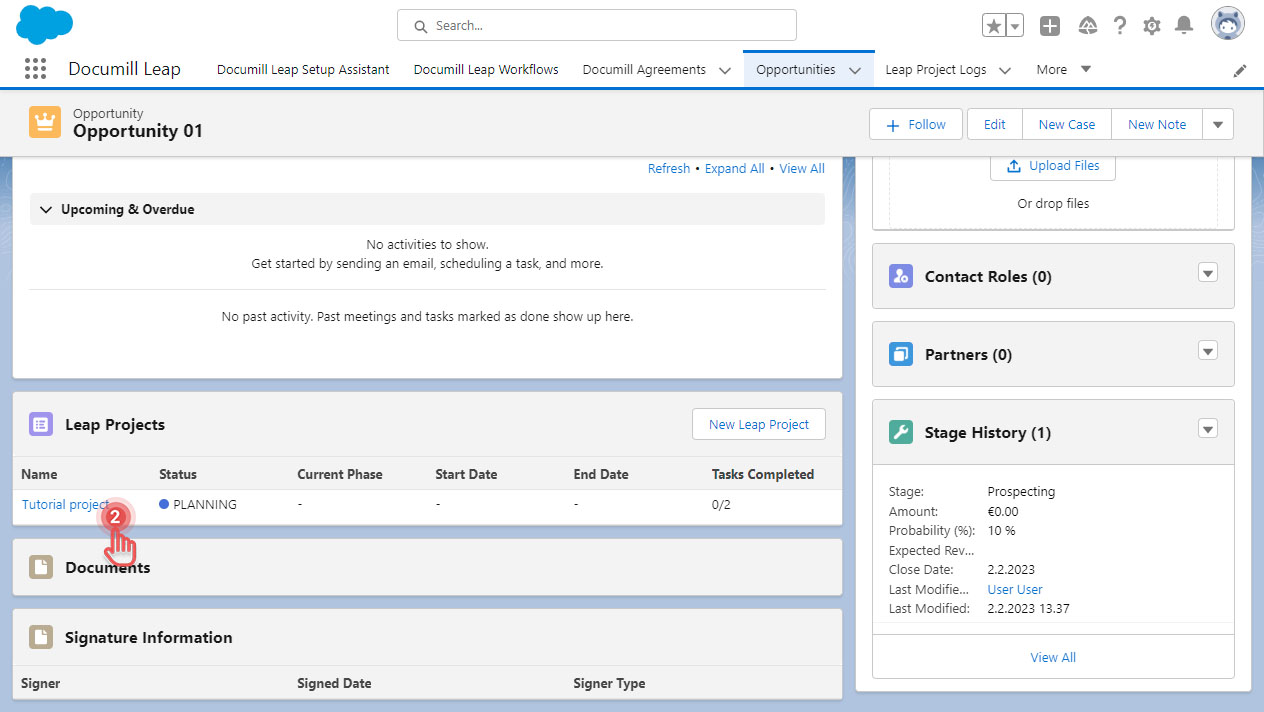 3. Click [Continue planning] button. This will open the Project Workflow screen.
From Project Workflow screen, you can continue to assign and manage your Collaborators: Manage Collaborators
---
Next
After you are done with planning your project, you can set your project as Live: Start a Leap Project