You can manage Collaborators from the Project Workflow screen. To open Project Workflow screen, please refer to: Plan a Leap Project .
Assign Collaborator to a Step
1. On a Step, click [Assign Collaborator] button.
2. Choose whether the Collaborator is from your Leap Organization of from an Account.
3. Type name or e-mail address.
4. Click the Collaborator to add them into the Step.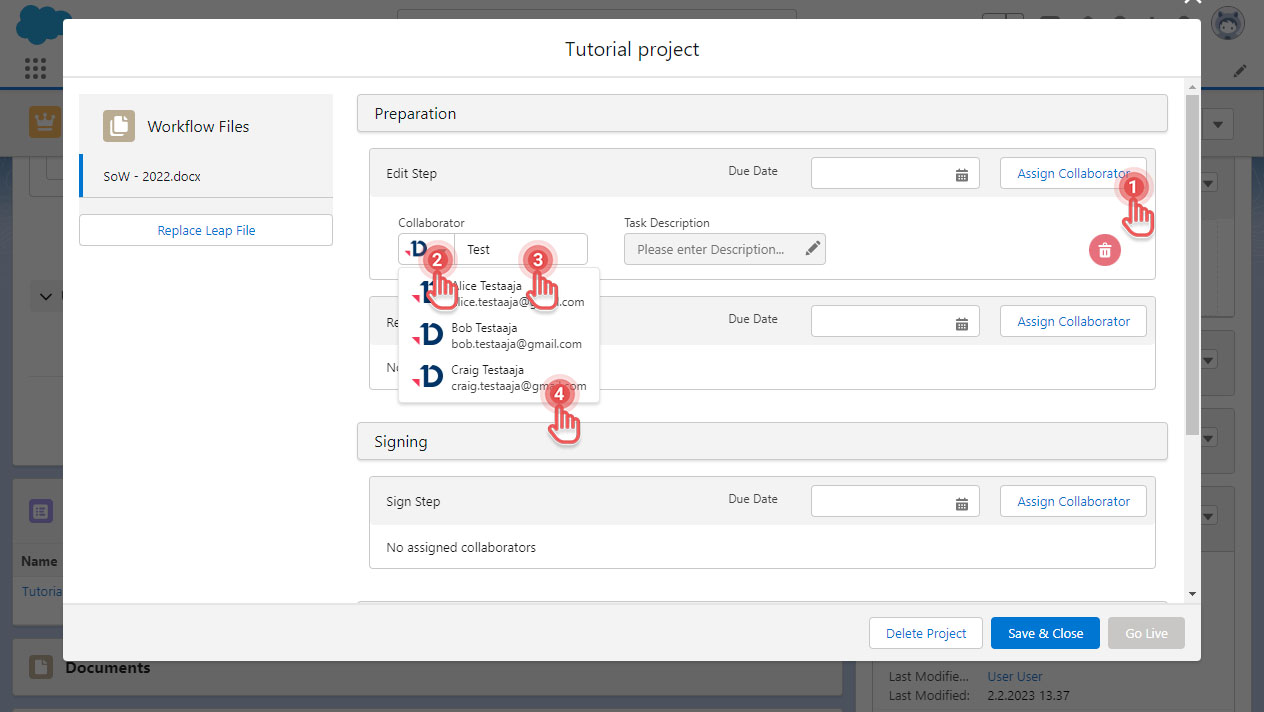 ---
Edit Collaborator's Task Role in a Step
Available only in Edit Step.

Task Roles in other Steps are fixed.
1. Click the Task Role Dropdown
2. Click the new Task Role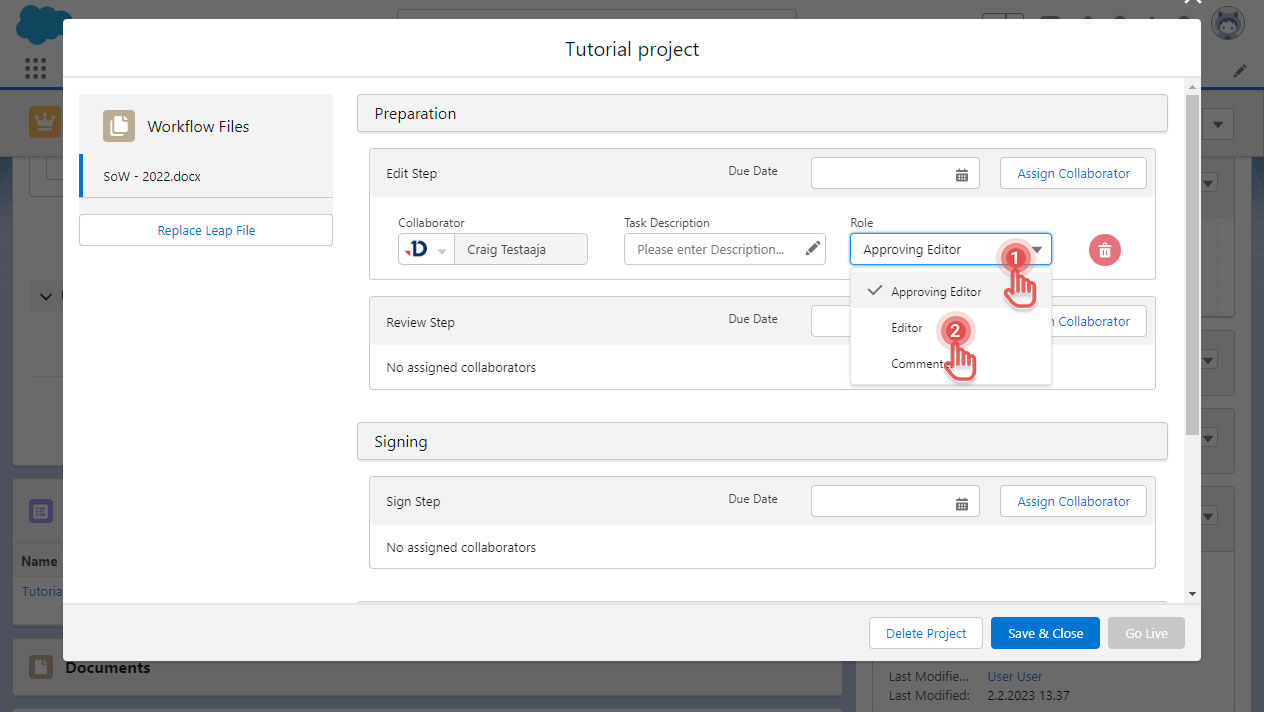 ---
Remove Collaborator from a Step
1. Click the corresponding [Trash] icon to remove a Collaborator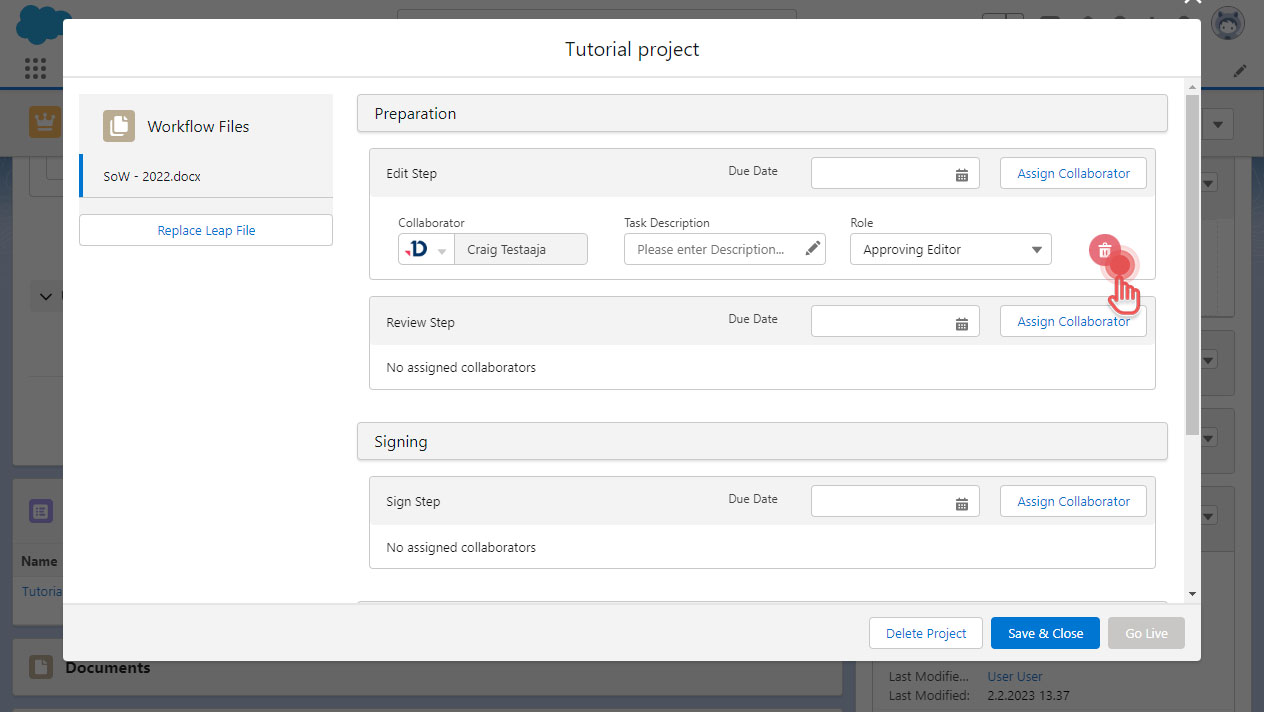 ---
To know more about the type of Steps your project may have and different Task Roles that can be given to Collaborators, you can refer to the pages in Documill Leap web app support: