Steps in a Project Workflow are the place where Project Owners assign Collaborators. Assigning a Collaborator to a Step adds a corresponding Task. Different types of Steps create different type of Tasks. The type of Step that can be added depends on the specific Phase type that they are added under. For more information on the Steps allowed within the specific Phase type, see Available Step in a Phase.
One or more Steps can be added within a Phase. Collaborators assigned to the same Step can work on their tasks at the same time.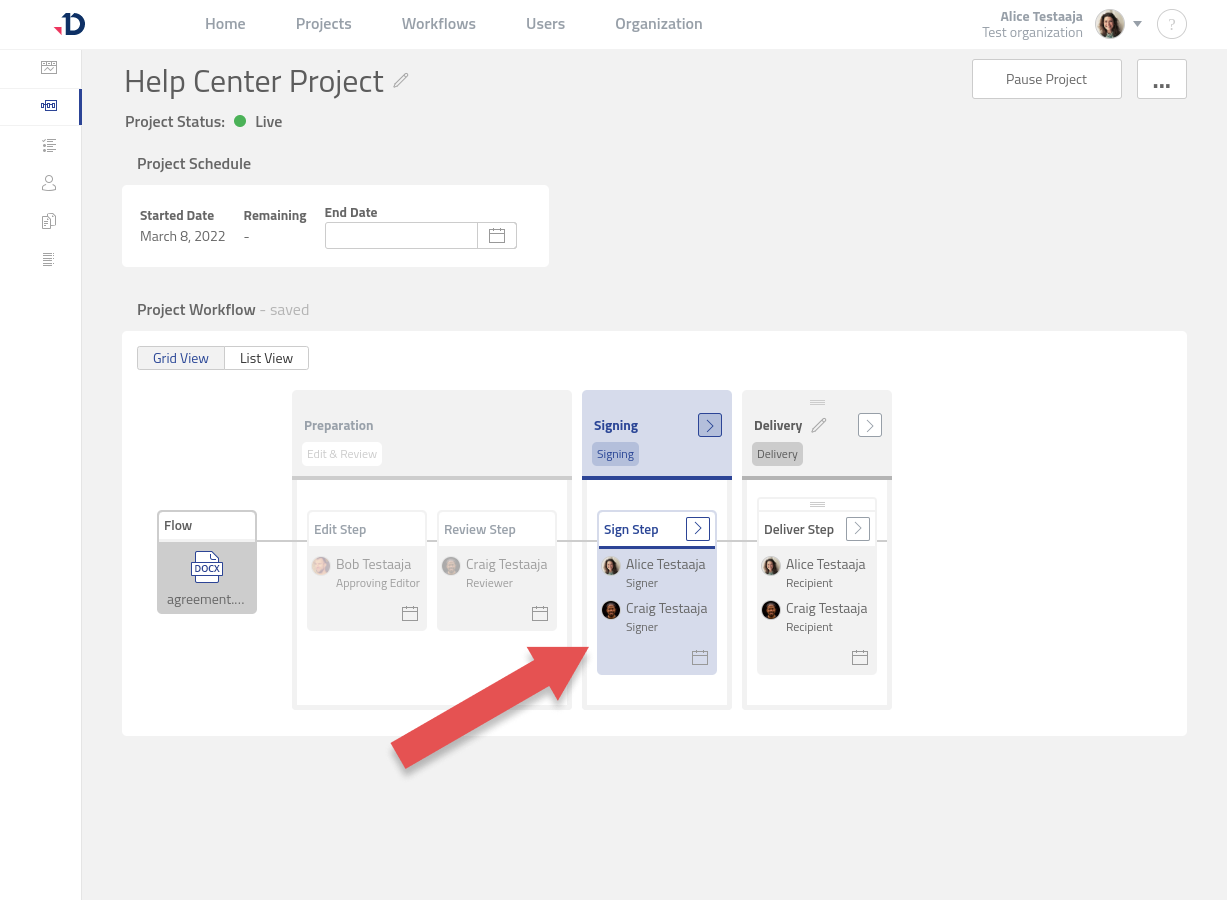 If Collaborators are assigned to different Steps within the same Phase, the Task for the Collaborator assigned to the second Step will only be available after the first Step is completed.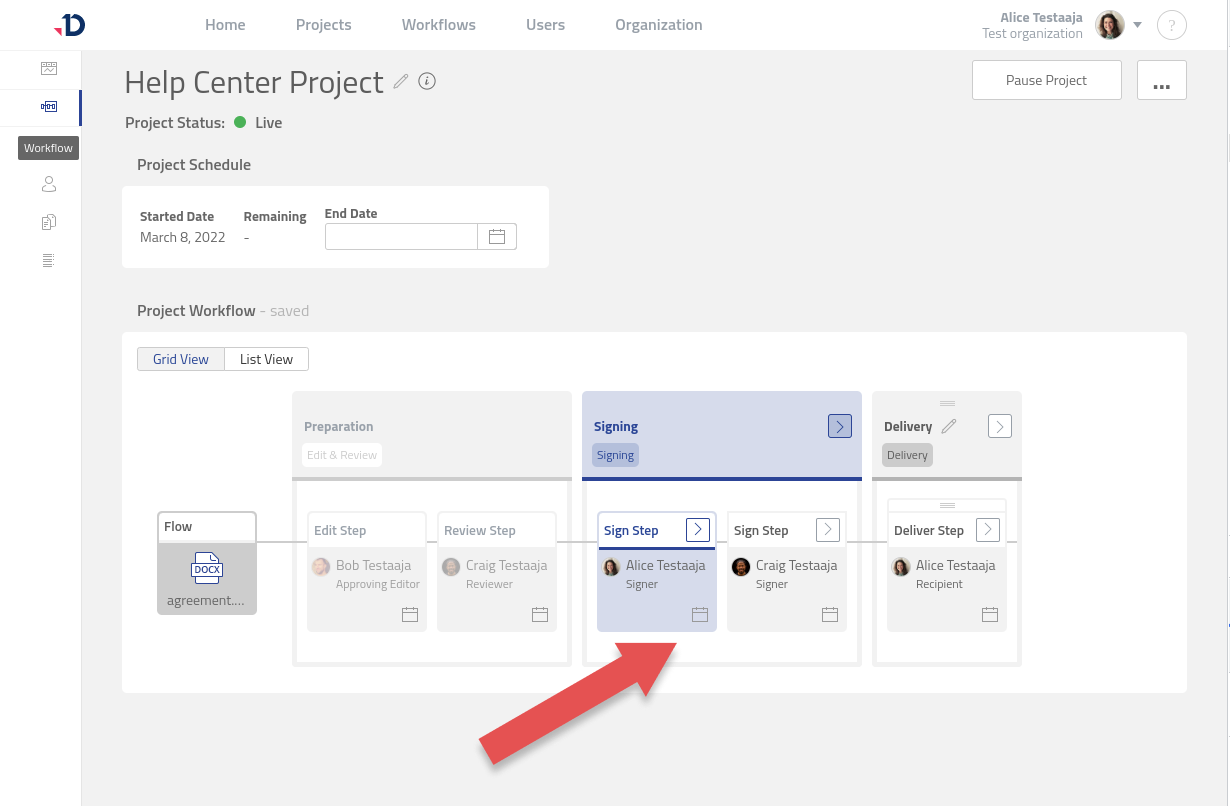 Learn more about how to Manage Steps.
Step Types
The type of the Step determines what Task Role the Collaborator assigned to the Step will have.
Read more about Collaborator Task roles here: Work on a Task.
Type

Description

Edit

Step with 'Edit' goal can be added inside Edit & Review and Private External Phase types. Collaborators assigned to this Step could have one of the following roles:

Approving Editor

Commenter

Editor

Review

This Step can be added to Edit & Review and Private External Phase types. The task of Collaborators assigned to this step is to review the document. In most cases, after editing the document.

Approve

The purpose of the Approve Step is similar to the Review Step. The Collaborators assigned to this Step should approve or decline changes made to a document. The main difference between Approve and Review steps is that an Approver cannot decide himself what happens after approval is not given, but a Reviewer can.

Sign

Collaborators within Sign Step can electronically sign the Project document.

Please refer to Sign Step options ​ for more information on which settings can be configured.

Combine

The purpose of this Step is to combine different documents into a single PDF document. You can choose the order in which the documents are combined. This Step does not require Collaborators. The Step starts and completes automatically when it becomes available.

You can learn how to manage the Combine Step on this page: Combine Step options​​​​.

Deliver

Collaborators assigned to this Step will receive completed documents automatically if 'auto-complete' option is enabled. Read more about how to manage Deliver Step options here: Deliver Step options. Otherwise, collaborators can access documents through their Recipient Tasks and either download or forward the document.